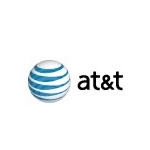 AT&T unveiled a new triple play bundle promotion, Choice bundles, which allow customers to select home phone service or wireless voice service as the phone component of the bundle. The promotion aims to capitalize on AT&T's wireless advantage over its cable competitors. "The new AT&T 'Choice' bundles start at $99 a month for qualifying services and provide a combination of TV, high speed Internet, home phone or wireless voice service — an option not available in most cable bundles," says AT&T in a press release.
The move also aims to capture "wireless only" homes with a bundle, keeping a wireline connection to them. According to AT&T, the Choice bundles offer the following options:
AT&T U-verse Choice bundle – starts at $99 a month for three AT&T services, including U-family; U-verse High Speed Internet Pro (up to 3 Mbps downstream); and your choice of AT&T Nation 450 wireless voice or U-verse Voice 250 home phone — providing a savings of $180 or more for one year.
AT&T U-verse Choice Plus – provides double the number of U-verse TV channels, double the broadband speed and more wireless minutes or unlimited home phone calling for as low as $127 a month and savings of up to $360 for one year.
AT&T Choice Premier –  offers all the U-verse channels and premium movies, HD service, faster broadband speeds and wireless voice or unlimited home phone calling for under $150 a month and savings of up to $540 for one year.
Where U-verse is not available, AT&T also substitutes DirecTV service for the video portion of the bundle.
I suspect we'll see more wireless optioned bundles in the future from AT&T and Verizon. In fact I'm surprised they haven't done more of this. Verizon offers a similar package to AT&T's Choice, but doesn't appear to be marketing it too aggressively. Given cable's success in capturing broadband customers at the expense of telcos (at least for tier 1 carriers), especially in the past two quarters, it's surprising not to see AT&T and Verizon try to leverage their wireless advantage more with bundled promotions. Perhaps that's beginning to change.