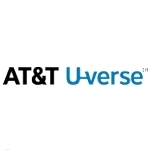 AT&T has begun to offer U-verse at speeds up to 75 Mbps in seven new markets at prices as low as $39.95 monthly when bundled with U-verse video and voice service. The stand-alone price for the service is $74.95 a month.
The new markets include Augusta, Georgia; Charleston, S.C.; Cleveland, Ohio; Columbus, Ohio; Fort Lauderdale, Fla.; Miami and St. Louis. They join other 75 Mbps markets that AT&T announced in December, including parts of El Paso, Texas; Monterey, Calif.; Sacramento, Calif.; and Toledo.
In a blog post, AT&T Vice President of Voice & Data Products Bob Bickerstaff said the company is increasing data speeds to meet the needs of people who want to "stay connected with friends and family, keep up with the latest developments at work, surf the web and enjoy your favorite music, movies and more."
He also noted that the 75 Mbps service is "ideal for homes with multiple devices and for gaming and streaming video."
AT&T 75 Mbps Broadband Availability
The 75 Mbps U-verse broadband service is considerably slower than the gigabit service that AT&T and other network operators have begun to deliver over fiber-to-the-home and is also slower than the 300 Mbps speeds offered by some cable companies over hybrid fiber coax networks. But the 75 Mbps service represents a considerable increase over the previous maximum data rate of 45 Mbps for AT&T's widely deployed fiber-to-the-node based U-verse offering – and it was only 18 months ago that AT&T first rolled out the 45 Mbps service.
The 75 Mbps service also offers three times the downstream bandwidth specified in the new definition of broadband that the FCC adopted for the commission's annual report on broadband deployment progress.
AT&T and other large local service providers argued that a 25 Mbps downstream definition was too fast. But as FCC Chairman Tom Wheeler pointed out when the new definition was adopted, the telcos' opposition belied what they were saying in the marketplace to entice customers to sign up for faster service.
The comments in the AT&T blog post were toned down somewhat from previous comments from the company that Wheeler quoted. Nevertheless the company's ongoing speed upgrades suggest that the company is finding a market for extra-high-speed service – a market that surely will continue to grow moving forward.