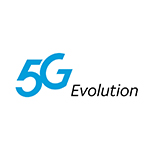 With a launch today in Indianapolis, AT&T is claiming AT&T 5G Evolution speeds that are double that of traditional 4G LTE. Although the service is not based on 5G standards, which are still being established, an AT&T press release notes that the service does encompass "multiple network upgrades."
AT&T initially announced plans for 5G Evolution back in January, later launching the service in Austin, Texas in April. Indianapolis was expected to be the next market, and AT&T expects to offer the service in at least 20 markets by year-end.
AT&T 5G Evolution Speeds
To get the doubling of data rates that AT&T is claiming for 5G Evolution, customers – initially at least — will need to use a Samsung Galaxy S8 or S8+ phone. The carrier said it will launch more 5G Evolution capable devices in "the coming months."
Technologies underlying AT&T 5G Evolution include 256 QAM, 4×4 MIMO and 3-way carrier aggregation, according to an AT&T press release announcing the Indianapolis launch. Carrier aggregation enables carriers to combine spectrum in different bands to boost data speeds. Back in January, AT&T said it plans to introduce 4-way carrier aggregation this year.
Also in January, AT&T said it anticipated reaching "peak theoretical speeds" of up to 1 Gbps at some cell sites in 2017. Today's release notes that the company already has observed peak speeds above 750 Mbps in San Francisco, where it has deployed licensed assisted access (LAA) technology.
LAA uses unlicensed spectrum to boost cellular network capacity. According to today's press release, AT&T plans to expand LTE-LAA testing to additional areas of San Francisco and Indianapolis in "the coming weeks."
5G aims not only to increase cellular data speeds but also to minimize latency. Previously AT&T said it had achieved latency of less than three milliseconds in lab trials, and today's press release references one of the most frequently cited use cases for low-latency mobile service – the self-driving car. AT&T said it has worked closely with the City of Indianapolis to ensure that AT&T's mobile network infrastructure in the city is ready to support the technology of future, adding that "[t]he investments we're making prepare us for the future of 5G as innovations like self-driving cars start appearing on city roads."