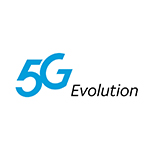 AT&T has lost an appeal before an advertising self-regulatory body that confirmed an earlier finding that marketing for the company's 5G Evolution offering is misleading. The carrier said that it will cease using the controversial verbiage.
The National Advertising Review Board and the National Advertising Division (NARB and NAD) are the investigative and appellate units of BBB National Programs, which administers the advertising industry's self-regulatory system. NAD found that the AT&T slogans – "5G Evolution" and "5G Evolution, The First Step to 5G" – are misleading. The NARB panel agreed upon appeal and recommended that the slogans be discontinued.
The crux of the decision is that both approaches "will mislead reasonable consumers into believing that AT&T is offering a 5G network."
AT&T 5G Evolution Marketing
The process originated with a challenge by T-Mobile USA. AT&T's 5G Evolution is actually just a version of 4G LTE. NAD found – and the NARB agreed – that the word "evolution" may lead reasonable people to believe that the network indeed is 5G. The slogan "The First Step in 5G" does no better a job of clarifying the nature of the current network. Indeed, it could be taken to indicate that the company has introduced an early iteration of 5G that will be built upon over time, not that it is an LTE network approaching the demarcation between the two technologies.
AT&T had appealed the original NAD's decision. The carrier said that it will comply with the latest decision despite the fact that it disagrees with "the reasoning and results reached by the Panel majority."
Whether AT&T is offering 5G or Faux G was an issue beyond the BBB National Programs. Early last year Sprint filed a lawsuit against the carrier over the issue in the Southern District of New York. Verizon posted a blog extolling carriers to be accurate in their claims. T-Mobile took a characteristically different approach: It mocked AT&T with "9G" stickers.