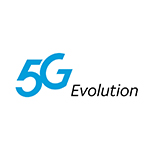 AT&T said it will expand its AT&T 5G Evolution rollout to parts of Minneapolis during the next few months. The technology already is in use in parts of Austin and Indianapolis.
The company plans to roll out 5G Evolution in a total of 20 markets by the end of the year, according to a press release. These rollouts include upgraded cell towers to accommodate LTE Advanced features such as 256 QAM, 4×4 MIMO and 3-way carrier aggregation. Six devices — the LG V30, Moto Z2 Force Edition and Samsung Galaxy Note8, Galaxy S8, Galaxy S8+ and Galaxy S8 Active – can take advantage of all three features.
AT&T 5G Evolution
AT&T says it invested almost $350 million in its wired and wireless networks between 2014 and 2016 in Minnesota. In 2016 alone, it made 1,271 wireless upgrades in 272 communities across the state. The Minneapolis upgrades are expected to be done by February 4, 2018 when The Super Bowl will be played at U.S. Bank Stadium in the city.
The company has increased the number of phones capable of taking full advantage of the new technology since the Indianapolis launch in July. At that point, only the Galaxy S8 and S8+ could realize the full speed increases.
There has been pushback against the name 5G Evolution. When AT&T announced the 20-city target in April,  The Verge acknowledged that the network would be faster than the current one in host cities. However, the use of the term 5G in the name was seen as inaccurate and premature.
The suspicion was that there was an effort to confuse subscribers into thinking it actually is a 5G network, not just one that would be compatible with 5G once that standard officially is set. Mobile 5G networks are not expected to be commercialized until the 2020 timeframe, though that timespan may move up as competition drives faster development.