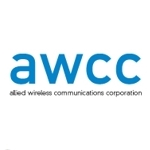 Atlantic Tele-Network (ATN) has received approval from the U.S. Department of Justice to purchase former Alltel assets from Verizon. Verizon had to divest these assets as a condition of their Alltel acquisition. ATN still needs FCC approval before the deal can officially close.
At the time of the deal's announcement, the $200 million transaction included approximately 800k subscribers and the wireless network and spectrum assets covering 26 markets in Georgia, Idaho, Illinois, North Carolina, Ohio, and South Carolina. ATN has launched a new operating company, Allied Wireless Communications Corporation (AWCC), to manage these former Alltel Wireless markets.
Based in Little Rock, Arkansas, AWCC will become a significant rural wireless player, covering approximately 4.5 million pops. Most of the senior executives of AWCC are former Alltel executives, including CEO Frank O'Mara, formerly Chief Marketing Officer of Alltel Wireless.
ATN also owns other wireless (and wireline companies) including wholesale wireless outfit, Comnet Wireless, which recently won a $32.1 million broadband stimulus grant to build a 4G network on Navajo tribal lands.