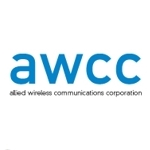 Despite several protests, the Federal Communications Commission on Tuesday approved the Verizon Wireless plan to sell former Alltel assets in 26 markets to Atlantic Tele-Network (ATN).
Verizon Wireless was required to divest the assets in order to acquire Alltel Wireless.
The approval comes just two weeks after the Department of Justice approved the Verizon Wireless sale to ATN, a telecom company that owns wholesale rural wireless provider Commnet Wireless and several Carribean network operators. 
Telephone USA, which also wanted to purchase the assets from Verizon Wireless, contested the sale to ATN on the grounds that ATN had no experience providing retail wireless service in the U.S. But the FCC said in the approval document that based upon its review of "ATN's financial model, market approach scenarios, and operations overview, we find no support for the claim that ATN lacks the ability to compete effectively in the ATN Divestiture Markets."
The FCC also dismissed concerns expressed by the National Association of Black Owned Broadcasters that Verizon Wireless did not conform to its originally outlined plan to try to attract minority-owned buyers.
ATN seems to be on a roll, having recently won $70 million in broadband stimulus funding for two operating units—Commnet and ION, which operates a fiber network in New York State.
The Verizon Wireless acquisition will give ATN 800,000 subscribers in Georgia, Idaho, Illinois, North Carolina, Ohio and South Carolina generating annual sales between $450 million and $500 million. They have formed a new operating company, Allied Wireless, to operate the acquired network.