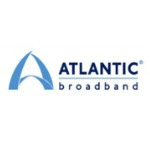 Another cable company has joined the gigabit network club. Atlantic Broadband said today that it has begun delivering gigabit service in parts of its Miami serving area. Atlantic Broadband's gigabit offering initially is available to residents of Indian Creek Village, but the cableco said it is currently evaluating expansion opportunities.
Indian Creek was a greenfield deployment for Atlantic Broadband. Accordingly the company installed a fiber-to-the-home network — an approach the company plans to use for other greenfield deployments, an Atlantic Broadband  spokesperson said.
"Atlantic Broadband utilizes an RF over glass (RFoG) platform which means that all the in-home wiring, CPE, headend and back office systems remain the same as the rest of our service network," the spokesperson noted. The spokesperson also noted that moving forward the company expects to use both FTTH and DOCSIS "as appropriate to the circumstances."
Atlantic Broadband Gigabit
Initially most gigabit announcements came from non-traditional network operators such as Google and Tennessee utility company EPB. But since then telcos and, more recently, cable companies such as Cox and Bright House have also announced gigabit network plans.
Atlantic Broadband is not alone among cable companies in planning to use a mixture of FTTH and DOCSIS. Cox also has said it would use both technologies.
One advantage of FTTH is that it can support symmetrical service — a capability that could take on increased importance moving forward.
Traditionally residential Internet services have been asymmetrical, as people tended to pull more content from the Internet than they sent to it. And while that is still the traffic mix for many Internet service providers, upstream bandwidth requirements have been growing more quickly than downstream requirements.
At least one telco – Verizon – has been promoting the high-speed symmetrical services it can offer.
In addition to ultra-high-speed broadband, Atlantic Broadband's Indian Creek Village offering includes more than 350 video channels, TiVo's multi-room DVR platform with Netflix content and unlimited local and domestic calling for up to four phone lines. Gigabit service will be offered there only as part of a complete package, the Atlantic Broadband spokesperson said.