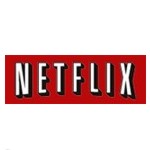 The old adage 'if you can't beat them, join them' may be part of the thinking for a growing number of service providers who are featuring Netflix promotions for both broadband and video offers. The online streaming giant, with over 50 million customers globally, consumes massive amounts of bandwidth and broadband and video service providers have been scrambling to figure out ways to monetize its impact on their networks.
One of the pioneers in this pursuit is regional cable MSO Atlantic Broadband. They and several other cable providers now feature a Netflix channel on TiVo set-top-boxes, allowing customers to tune to Netflix in much the same way they would tune to, say, HBO. Atlantic Broadband chief marketing and strategy officer David Isenberg shared many of the results of this first Netflix foray, including some interesting insight on revenue implications, in the below video interview with us at the recent BroadbandVision show.
Netflix Promotions
Atlantic Broadband  is now offering a new Netflix promotion, which features three free months of Netflix to new customers who sign up for a TiVo powered double or triple play bundle. The promotion is reminiscent of other 'premium' channel promotions that often give three free months of HBO or Showtime. This particular promotion is also tied to the upcoming holidays as a 'gift.'
"Our goal is to seamlessly deliver customers with all the entertainment they want – whether that is their  favorite cable programming or streaming content from the Internet – quickly, easily and right to their TV," said Isenberg in a press release.
Other service providers have also offered Netflix promotions. Verizon recently offered free Netflix service for triple play customers  in the New York area, even though the two have recently been involved in a nasty peering dispute. DISH also recently featured a Netflix promotion.
All of these offers attempt to leverage Netflix's popularity for retention and revenue growth opportunities. Service providers may not be able to generate subscription revenue from Netflix like they do HBO (although that may be changing – see below video interview), but they may be able to use Netflix to lure new subscribers and upsell them faster broadband tiers for a better Netflix experience.