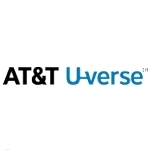 Starting August 21, AT&T data allowances will be raised to one terabyte (TB) for U-verse subscribers in speed tiers up to and including 300 Mbps. That's three times the amount that those with U-verse service speeds below 12 Mbps have at present and nearly double that for those with speeds from 12 to 75 Mbps, AT&T VP of data and voice products Cheryl Choy announced in a company blog post.
AT&T data allowances for GigaPower subscribers also will be raised. Those customers will enjoy unlimited Internet data access at home beginning August 21.
AT&T Data Allowances
As part of its latest upgrade, AT&T also will automatically provide unlimited data allowances at no additional charge to U-verse Internet customers who also have DIRECTV or U-verse TV and who pay their monthly fees on one bill. AT&T pegs that as a $30 per month value.
AT&T will be notifying those that do not subscribe to unlimited home Internet data plans as they approach their monthly data caps. Those that exceed data caps will automatically purchase additional capacity in increments of 50 GB at $10 per GB.Alternatively customers can upgrade to unlimited data for an extra charge of $30 a month.
AT&T will begin notifying U-verse Internet subscribers about their upgraded data allowances via their monthly billing statements, email and online tools starting today.