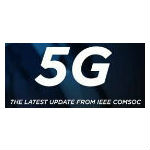 An AT&T 5G roadmap was released by the company today, charting its course toward offering customers next-generation wireless broadband connectivity. Millimeter-wave RF transmission, network function virtualization (NFV) and software-defined networking (SDN) – all of which AT&T Labs has been working on for years – are core elements of AT&T 5G roadmap, management highlights in a news release.
AT&T expects 5G wireless broadband technology will deliver Internet speeds 10-100 times faster than average 4G LTE connections today. Network latency will also be reduced to a range of 1-5 milliseconds.
To get there, AT&T intends to work closely with Ericsson and Intel to develop 5G solutions in its labs beginning in 2Q. Outdoor tests and trials are slated to commence this summer.
AT&T 5G Roadmap
More specifically, AT&T anticipates carrying out 5G field trials in Austin before year-end. The results are expected to help guide future developments, including AT&T's contribution to establishing 5G industry standards, while also setting the stage for widespread commercial and mobile availability once the standards are established.
International standards body 3GPP is expected to complete the first phase of the 5G standards setting process in 2018. Following through on its 5G roadmap will put AT&T in position to fully leverage next-gen wireless broadband technologies, management points out.
"AT&T's 5G field trials will play an important role in ensuring rapid and wide-scale adoption of this next generation mobile technology," commented Arun Bansal, Ericsson SVP and Head of Business Unit Radio. "5G will impact the entire mobile network – from devices to access and core to cloud – and open up exciting new IoT applications for consumers and industry, so Ericsson is enabling AT&T to move beyond 5G lab tests to gain a greater understanding of 5G's potential in their own network environments and markets."
"As early 5G development and trials get underway, industry collaboration is necessary to implement new network architectures and prepare for commercial availability," added Intel Communication and Devices Group VP and GM Aicha Evans.
Immersive and Pervasive
AT&T's wireless network data traffic has soared over 150,000% higher from 2007 through 2015, largely as a result of growing mobile video viewing, which accounted for 60% of the total traffic in 2015. 4K video, virtual reality and IoT will fuel the next wave of growth, AT&T expects.
AT&T Technology and Operations Chief Strategy Officer and Group President John Donovan highlighted a variety of new Internet applications and services 5G will facilitate. "New experiences like virtual reality, self-driving cars, robotics, smart cities and more are about to test networks like never before,¨ he was quoted.
¨These technologies will be immersive, pervasive and responsive to customers. 5G will help make them a reality. 5G will reach its full potential because we will build it on a software-centric architecture that can adapt quickly to new demands and give customers more control of their network services. Our approach is simple – deliver a unified experience built with 5G, software-defined networking (SDN), Big Data, security and open source software."
AT&T is in the midst of substituting software for hardware as it upgrades and moves closer toward an all digital network infrastructure. AT&T's SDN Strategy, which was launched in 2014, holds the keys to achieving its goal to virtualize 75% of its network by 2020. AT&T was 5.7% of the way there as of year-end 2015 and is picking up the pace this year, by the end of which it expects to reach 30%.
To date, AT&T's virtual networks support 14 million wireless customers and management anticipates millions more to migrate this year. That has enabled the company to revive its Unlimited Data plan for AT&T Wireless and DirecTV subscribers.
Verizon 5G Plans
Verizon CEO Lowell McAdam discussed the organization's own 5G wireless roadmap at a conference in New York City this past December. McAdam said Verizon will conduct its first 5G pilot test early this year at its headquarters in Basking Ridge, New Jersey.