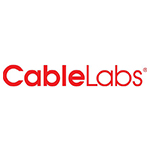 According to an estimate cited by CableLabs, about 80% of data traffic from cellular devices was actually offloaded onto Wi-Fi in 2017. But according to new CableLabs Wi-Fi offload research, that percentage is declining, even though people are using their phones indoors more than ever.
In view of this, a new blog post from CableLabs Distinguished Wireless Technology Joey Padden questions mobile operators' plans to rely, in large part, on outdoor small cells as the operators plan increasingly dense cellular networks.
CableLabs Wi-Fi Offload
Details of the CableLabs Wi-Fi offload research have not yet been released publicly, but it makes sense that Wi-Fi offload may have decreased.
"[A]s the industry moves toward unlimited data plans, and as mobile speeds increase, the incentives for seeking out Wi-Fi for offload are diminishing," observes Padden.
Against this backdrop, Padden questions why the cellular industry plans to rely so heavily on outdoor small cells, particularly considering that, according to him, spectral efficiency is reduced substantially when an indoor user must rely on an outdoor cellsite.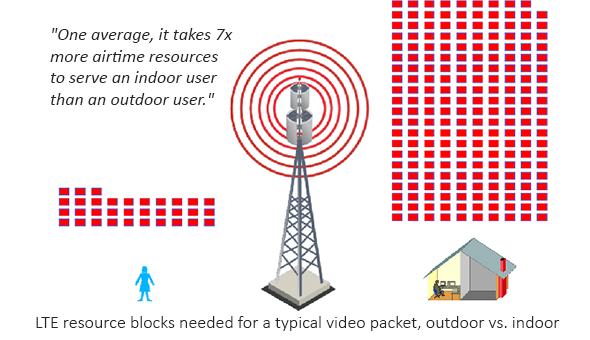 As an alternative to outdoor small cells, Padden advocates greater use of new femtocell technology developed by CableLabs.
"Femtocells aren't new, but with the new technologies developed by CableLabs, for the first time they can be done right," writes Padden in the blog post. "Gone are the days of failed GPS lock, poor handover performance, and interference issues."
Padden notes a "growing breed of operator that has both cellular operations and traditional cable hybrid fiber coax (HFC) infrastructure" – a comment that suggests the cable companies may be doing more behind the scenes with cellular than their current resale-reliant Wi-Fi First wireless offerings would suggest.
Although cable companies have relatively light licensed spectrum holdings, they have dabbled with using unlicensed spectrum to support wireless service and they may be planning to participate in upcoming spectrum auctions. Cox, for example, applied to participate in the upcoming auction of spectrum in the 24 GHz band.
According to Padden, "[f]rom a spectral and economic viewpoint, femtocells over DOCSIS are poised to be the most efficient deployment model for 4G evolution and 5G cellular densification. . . When selectively deployed alongside home Wi-Fi hotspots, indoor femtocells give the converged operator the chance to capture the majority of indoor traffic with an indoor radio, freeing the outdoor radio to better serve outdoor traffic."
It will be interesting to see if cable company wireless plans shape up as Padden suggests and if cable companies actually have the "most efficient deployment model" that Padden references.
Theoretically, companies like AT&T and Verizon that have both wired and wireless networks could use a similar indoor femtocell strategy, but that strategy would only work in areas where the carriers have upgraded their wireline networks to support high bandwidth. Meanwhile, Sprint, T-Mobile and other wireless companies that lack wireline broadband networks would have even greater difficulty adopting an indoor femtocell approach.