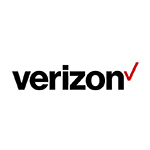 At this week's Calix ConneXions conference in Las Vegas, Verizon VP of Network Planning Lee Hicks outlined the carrier's move to NGPON2. Hicks says NGPON2 is the fiber-based broadband platform Verizon will use to power all its lines of business, including 5G.
Hicks noted Verizon was looking for four key attributes for its next generation network, which needed to include: a fiber-based network; very high speed and low latency; high reliability; and simplification of the network. Hicks said that NGPON2 achieves all these attributes, and as a result Verizon is "all-in" on the technology.
Verizon is working with Calix on NGPON2 and the two also announced they've achieved symmetrical speeds of 8 Gbps on their network in Tampa, Florida.
"The speed and latency gains provided by integrating NGPON2 standards into our fiber network are only some of the benefits this cutting edge technology will provide," said Hicks in a prepared statement. "This new technology will also provide a greater degree of automation in our fiber network which will help us speed deployment of services to our customers, and will introduce a greater level of interoperability among network components which will lead to greater efficiencies."
According to Hicks, key to Verizon choosing NGPON2 over other fiber broadband technologies includes the following factors:
4×10 wavelengths that can coexist with Verizon's existing Fios GPON technology
Tunable optics that can help relieve congestion and improve reliability across the network
Integrated subscriber management across the network
Probably the most compelling factor for Verizon is NGPON2 allows them to serve all their key business lines including residential broadband, enterprise, and wireless (particularly 5G backhaul), across one universal network, Hicks noted.
Among larger traditional fiber broadband providers, Verizon is heading down this path somewhat alone. AT&T has signaled they intend to try XGS-PON first, as has Frontier.
Hicks did not share any further details of when NGPON2 will be more widely deployed across Verizon. Stay tuned for that.