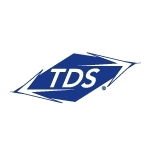 Last month the president of TDS Hosted & Managed Services (HMS), Bill Megan, alerted Telecompetitor to the company's plans to launch an infrastructure-as-a-service offering this summer – and today that move became official. In a press release issued this morning, TDS HMS said the new offering, dubbed ReliaCloud, is now available in the Des Moines data center that the company acquired when it purchased Vital Support Systems in early June.
The offering — which will be based on equipment from Cisco, EMC and VMware – will also be delivered soon from data centers in Minnesota and Wisconsin that TDS HMS acquired through its 2010 purchases of VISI and TEAM, respectively.
VISI operates several data centers in Minnesota, but a TDS spokeswoman told Telecompetitor today that the one that will host the IaaS service is the one in Eden Prairie. TEAM's Wisconsin data center is in Fitchburg.
When we talked to Megan in June, he said the Des Moines data center would be the first to support the IaaS offering. He also said other Tier 2 and Tier 3 data centers would be added and that the data centers would be interconnected via 10-gigabit rings so that customers could have data backed up in another data center.
Not surprisingly, today's announcement said the Minnesota and Wisconsin data centers would be interconnected to the Des Moines data center to facilitate disaster recovery. The Des Moines, Eden Prairie and Fitchburg data centers are all Tier 3 data centers, so either TDS's plans to include Tier 2 centers have changed or the company plans to expand to additional data centers in the future.
Tier 3 data centers offer the second highest security level of four levels established by the Uptime Institute. The highest-level Tier 4 data centers are primarily used only by organizations such as NASA, while Tier 3 data centers are likely to be chosen by corporations seeking a high level of security without the high cost of going to a Tier 4 approach.
"Risks in today's data driven economy are huge," said Jeff Sparling, president of Vital Support Systems, in today's announcement. "Downtime is not an option and crisis avoidance is a must for IT managers worldwide. We understand. That's why we are bringing ReliaCloud to the Midwest."
In June, Megan told us TDS sees the demand for cloud services primarily within a drive of about two hours from the data center – and today's announcement underscored that notion.
"Iowa's growing business community needed more options for data management to help them be successful and drive economic growth," said Sparling. "These options will soon be available to businesses in Minnesota and Wisconsin, too."
As their traditional landline voice business erodes, regional telecom companies such as TDS have been focusing more heavily than ever on business services – particularly cloud services, which are one of the fastest growing business service categories. TDS has been particularly aggressive in acquiring data centers, but other regional carriers also are pursuing a similar approach. Unlike some other carriers, however, TDS plans to steer clear of software-as-a-service offerings. At least that's what Megan told us last month – and today's announcement is consistent with that approach.
For now Vital, VISI and TEAM continue to operate under their original names. But Megan told us that TDS HMS hopes to "rationalize" the brands that it uses – perhaps within the next year.