Sponsored Content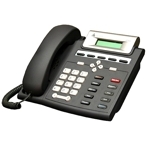 With the explosive growth in hosted private-branch exchange (PBX) and unified communications (UC), many service providers are now considering selling hosted communications services to business customers for the first time.
The financial rewards can be great for the service providers offering hosted PBX/UC services. But as with any robust communications service, there is a fair amount of complexity that needs to be addressed so businesses can take advantage of these new services and enjoy the benefits. Selection criteria are critical.
Hosted Unified Communications Selection Criteria
Here are five things you should expect from a remarkable UC service:
It must be easy to use. It almost goes without saying, but UC services should be intuitive. They should be easily integrated into the business user's everyday workflow. And the services should be available across IP phones, as well as UC clients for desktops and mobile apps for smartphones, so customers can access services in a manner that best fits how they do their jobs. Finally, the feature set doesn't need to be overly complicated or complex for network operators to deliver the right set of functions to their end users.
It must be easy to deploy. Choose a vendor that has a reference architecture that can provide you with a fully formed starting point for your service, not just the building blocks most vendors provide. A real reference architecture provides network operators with a go-to-market track, which should include "brandable" end-user materials, data sheets, user videos and more. A vendor that is serious about its reference architecture will also have an engineering track, which provides you with specific deployment advice and configurations for all of the critical components required to deploy your solution.
It must be easy to support. Your UC vendor must enable network operators to quickly, effectively diagnose issues and empower enterprise administrators and end users to be more self-sufficient. The UC system itself needs to capture detailed information about every call,  every time.  Network operators need to be able to troubleshoot customer issues immediately without the need to set traps or reproduce problems. Not only that, but network operators also need to be able to securely delegate as much or as little control over policies and settings as they like to enterprise administrators and end users, making them more self-sufficient and reducing the operator's support burden.
It must provide high-quality voice connections, no matter what. Because most access from mobile devices will be from Wi-Fi networks outside of a network operator's control and management, it is critical that modern UC solutions be able to deliver a constantly reliable user experience, even over Wi-Fi networks with high packet loss and latency. It's a challenge, sure, but your customers expect 99.999 percent reliability from your services, so your UC platform must consistently provide robust voice and video quality over poor Wi-Fi networks.
It must be easy to integrate. The key to product adoption and use is that the products and applications are easily integrated into the user's everyday workflow. Popular services such as Salesforce.com, WebEx and Google should launch directly from the UC client without the need to open a browser window or start a separate application.
Network operators who are evaluating UC or hosted PBX vendors need to work with vendors who will make UC easy. It can be hard to define, launch and support a hosted UC service, but it doesn't have to be. Choose your vendors wisely.
Interested in publishing a sponsored post to Telecompetitor? Contact us or call 240-450-2161.