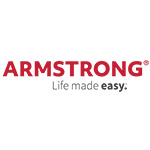 As the number of Wi-Fi devices in the home continues to climb, more broadband providers are adding a managed Wi-Fi component to their consumer offerings. The latest example comes from Armstrong Cable, which has launched Zoom Powered by Plume, a service designed to improve connectivity within the home, to enhance security and to give customers the ability to personalize their system with capabilities such as parental controls.
Managed Wi-Fi for the Home
Managed Wi-Fi has been available in the business market for years, and it was only a matter of time before service providers began offering managed Wi-Fi for the home. A key vendor in the consumer managed Wi-Fi market is Plume, whose technology underlies Comcast's whole-home mesh Wi-Fi offering and will also be used by Armstrong in its six-state service territory.
According to Plume Chief Marketing Officer Todd Grantham, a typical home today may have more than 20 Wi-Fi devices. These may include smartphones and computers as well as smart home devices such as smart thermostats.
As more devices are added, "the needs and expectations and demand on Wi-Fi will continue to increase," Grantham commented. "We help make sure you have a strong signal throughout the house and [provide] load balancing for different needs."
He added that this is particularly important because customers "don't differentiate between internet broadband and Wi-Fi – if the internet is down, it's the internet provider's fault."
Plume's approach is to provide small Wi-Fi access points known as "pods" that are software controlled through the cloud and that can extend Wi-Fi coverage throughout a home. The company offers several different pod models, including one that acts as a router and others that act as range extenders and provide additional functionality. For service providers that want to use a separate or previously installed router or gateway, a Plume device can plug into the router or gateway.
A 2,000- to 3,000-square foot home usually needs three pods in total, Grantham said. The pods essentially create a mesh network, but while traditional mesh networks are static, Plume's system self-optimizes daily, Grantham explained. In addition, the system can be set up to prioritize streaming traffic such as Netflix over non-real-time traffic such as traffic sent to a printer. Netflix traffic would go directly to the closest AP, while traffic to the printer would be routed a different way through the home.
Consumers can use an app to personalize their system by family member. For example, a child could be prevented from using Wi-Fi after a certain hour. The app also can be used to check on network status. Customer service personnel also can see network status information, which can help in troubleshooting any problems.
Providers using Plume's offering have seen a 50% reduction in internet-related customer service calls, according to Grantham. And for calls that do come in, truck rolls have been reduced by two thirds.