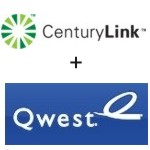 The Arizona Corporation Commission issued an order approving the pending merger between CenturyLink and Qwest Communications, the 18th state regulator to do so, the two companies announced. Approval from another three states and the FCC are all that stands in the way of the merger moving ahead with closing.
Having reached agreements between the proposed merger partners and several competitive carriers "on wholesale matters," the combined company has agreed to make at least $70 million worth of broadband infrastructure investments in the state over five years. "Greater broadband availability, a wider variety of communications solutions and an ongoing commitment to customer service are but three benefits that will be produced by the commission's approval of this merger," said Terry Beeler, president of CenturyLink's Western Region.
The merged telecoms provider will manage some 1.45 million access lines in Arizona upon completion of the merger, an event management anticipates occurring on April 1. Taken together, as of year-end 2010 CenturyLink and Qwest served approximately 5.3 million broadband customers, 15.4 million access lines, more than 1 million wireless customers, more than 1 million video subscribers and approaching 628,000 satellite video customers.