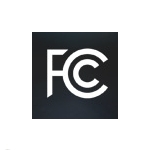 "All Universal Service high-cost support recipients are reminded that support must be used for its intended purpose," chided the FCC in the headline of a public notice released yesterday.
In the three-page public notice, the commission noted that it intends to take further action to ensure that high-cost funding is used for its intended purpose. The commission also said it will continue to look at methods of limiting expenses to reasonable levels, with a primary focus on corporate operations expenses that are excessive. While noting that carriers are eligible to receive support to recover a portion of their costs related to corporate operations, those expenses must be used to provide, maintain and upgrade facilities and services for which the support is intended, the notice states.
Appropriate Universal Service Expenses
Included in the notice was a list of expenses that may not be recovered through Universal Service support, including but not limited to:
Personal travel
Entertainment
Alcohol
Food, including but not limited to meals to celebrate personal events, such as weddings, births or retirements
Political contributions
Charitable donations
Scholarships
Penalties or fines for statutory or regulatory violations
Penalties or fees for any late payments on debt, loans or other payments
Membership fees and dues in clubs and organizations
Sponsorships of conferences or community events
Gifts to employees
Personal expenses of employees, board members, family members of employees and board members, contractors, or any other individuals affiliated with the carrier, including but not limited to personal expenses for housing, such as rent or mortgages
Carriers that obtain funds for which they are not entitled face "significant consequences," the notice states.
The commission also noted that carriers should take "all necessary steps" to ensure that agents, contractors, consultants, and company representatives adhere to the rules governing the high-cost and Connect America Fund programs.
What's Behind This?
A statement from FCC Commissioner Ajit Pai suggests what may have triggered the FCC to issue this appropriate universal service expenses public notice at this time. In his statement, Pai singled out Hawaii's Sandwich Isles Communications – a company that has become the poster child for everything critics say is wrong with the USF program.
As Pai noted, Sandwich Isles Communications since 2002 has collected more than $242 million in USF dollars to serve no more than 3,659 customers – a substantial portion of which went toward personal expenses for the company's owner and his family. The owner has been convicted of tax fraud and USF payments to the company have been suspended. But Pai argued that a full investigation of Sandwich Isles should be undertaken with the goal of recovering as much funding as possible.
While Pai's statement focused only on Sandwich Isles, a joint statement from Commissioners Mignon L. Clyburn and Michael O'Rielly noted that "the vast number" of high-cost USF recipients are "good actors and would never take advantage of the system."
The two commissioners added, however, that there are "unfortunate examples" of USF spending going toward "outrageous items." They also expressed concern that "certain expenses not related to the provision of service, such as for artwork for cafeterias, may oddly be permitted under certain readings of our rules."
Clyburn and O'Rielly added that "[t]hese decades-old precedents, created under very different circumstances, must be realigned to reflect the Commission's more recent reforms." Accordingly they urged the commission to initiate a proceeding to "address these issues in the coming months."