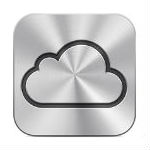 As was widely reported last week, Apple CEO Steve Jobs introduced their latest product at the Apple Worldwide Development Conference, iCloud. The new cloud based digital storage service will be available this fall, leverages Apple's widespread penetration of digital devices in the marketplace, and relies on ubiquitous availability of Wi-Fi.
iCloud will act as a digital locker of sorts and will seamlessly synchronize across a user's Apple device footprint, including iPads, iPhones, and iPods. In addition to music and other media files from iTunes, iCloud will also synchronize apps, photos, email, calendars, and documents. Once an Apple customer buys or creates these files on one Apple device, they will automatically be available across all other devices which utilize iOS, Apple's mobile device operating system which runs the iPhone, iPad, and iPod.
Apple is managing iCloud in huge new data centers located in North Carolina and California. Apple will offer a basic level of iCloud for free, but will also upsell more storage and other features, beginning at $25 per year. Their addressable market for this service is staggering – Apple announced at the WDC that over 200 million iOS devices have been sold.
Much of the synchronization and operation of iCloud across these many devices will occur over Wi-Fi connections, although 3G options will be available. Wi-Fi will be the default though and one can only imagine, should iCloud become as popular as other Apple products, the demands consumers will now have for Wi-Fi – both inside and outside of their homes.
Indeed, iCloud has the ability to dramatically raise the expectations for not only ubiquitous Wi-Fi access everywhere, but 'good' Wi-Fi access everywhere. Mesh Wi-Fi vendors must be salivating at the prospects. Good Wi-Fi networks will be seen as more valuable and the operators of those networks should benefit.
For broadband carriers, wireline and wireless alike, these raised expectations provide both challenges and opportunities. Carriers that can meet these expectations meet the digital lifestyle demands of their customers and stand to be rewarded as a result. Carriers that fail to meet them may miss out on an important opportunity and may suffer significant consequences.