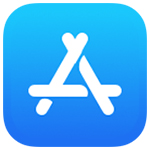 It was a happy New Year's Day indeed for Apple as $300 million in purchases were made on the App Store. The week saw the most people ever use the online marketplace. Between Christmas Eve and New Year's Day visitors spent more than $890 million on purchases or app downloads.
"We are thrilled with the reaction to the new App Store and to see so many customers discovering and enjoying new apps and games," said Phil Schiller, Apple's senior vice president of Worldwide Marketing said in a press release. "We want to thank all of the creative app developers who have made these great apps and helped to change people's lives. In 2017 alone, iOS developers earned $26.5 billion — more than a 30 percent increase over 2016."
The leading seller was Pokémon GO, which hit the top on December 21. The game had been updated with augmented reality features, which are built on the ARKit framework. More than 2,000 ARKit-enabled apps are available. These include games such as CSR Racing 2, Stack AR and Kings of Pool; shopping apps such as Amazon and Wayfair; education apps including Night Sky and Thomas & Friends Minis and social media apps such at Pitu and Snapchat.
The App Store was redesigned and introduced in September at the same time that the iOS 11 operating system was released. Developers have earned more than $86 billion since the App Store launched in 2008, the company reported.
The App Store is popular because Apple products continue to be popular. In mid-December, Flurry Analytics said that 44% of holiday device activations were from the company. This was a similar result to the previous holiday season. Sales were not limited to new devices. Flurry said that the iPhone 7 and the iPhone 6 outsold the iPhone X (15.1%, 14.9% and 14.7%, respectively).