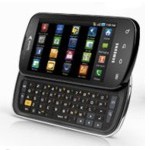 Black Friday and Cyber Monday are bellwether indicators for bricks-and-mortar and online year-end holiday shopping, respectively. Well, you can add Christmas Day – actually the whole roughly one week period between Christmas Eve and New Year's Day – to the list when it comes to mobile phone and mobile app applications. Electronic gadgets have been popular holiday gift items for quite some time, but the emergence of Apple iOS and Google Android mobile devices is putting sales of these devices and the apps that run on them on a growth trajectory all their own.
With more than 140,000 mobile apps using Flurry Analytics, the mobile application analytics developer/vendor says it detects "roughly 100% of all new iOS and Android devices activated each day." Sales of Apple iPhones, iPads and iPods and Google Android smartphones and tablets growing at record-setting pace in 2011, so Flurry says it expected a whopping number of device activations and downloads on Christmas Day 2011. Now they've published statistics showing just how whopping those numbers were.
While the average number of new iOS and Android device activations between Dec. 1 and Dec. 20 averaged 1.5 million, the number on Christmas Day totaled 6.8 million, more than 353% higher. That's more than 140% higher than the previous single-day device activation total of 2.8 million, which was set on Christmas Day 2010. The Christmas Day spike adds very significantly to what was already a bumper year for Apple and Google's mobile operating systems.
Downloads of both iOS and Android mobile apps will far surpass previous records this year. At last figuring, Flurry puts Apple App Store downloads to surpass 10 billion, double the number of cumulative downloads in 2008, 2009 and 2010. Downloads from the Android Market are set to more than triple their cumulative total as of May, 2011 of 3 billion. Android Market downloads surpassed 10 billion cumulatively this December, according to Flurry.
Aggregating the number of Christmas Day mobile app downloads, Flurry found that they more than doubled – they were 125% higher – on Christmas as compared to the average number downloaded between Dec. 1 and Dec. 20. Nearly a quarter of a billion – yes, 250 million – downloads took place this Christmas, more than double that of any other day in the history of iOS and Android devices, except Dec. 24, when some 150 million mobile apps were downloaded.
Flurry expected highly elevated download levels to continue right on through New Year's Day. For the period, it anticipates approximately 1 billion.
Flurry Analytics' data is so granular it can track mobile app downloads by the hour. Christmas Day 2011 downloads starting climbing fast around 7 am (normalized for cities in different time zones) and then tapering off but rising slightly right through 'prime time' between 7 pm and 10 pm when they started dropping off rapidly.