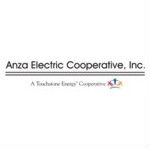 The latest rural electric cooperative broadband deployment comes from California-based Anza Electric Cooperative. The company is deploying fiber-to-the-premises and initially will offer symmetrical service at 50 Mbps but eventually expects to increase to gigabit speeds, said Anza General Manager Kevin Short in an interview with Telecompetitor. Previously the area lacked terrestrial broadband connectivity and some customers never had any type of Internet connectivity before, he said.
Anza Electric Cooperative Broadband
How did Anza make FTTP economics work in its high-deployment-cost rural serving area?
Costs were covered, in part, through a California Advanced Services Fund grant. Short also noted that the cooperative was able to minimize costs by running fiber over its own electrical poles.
In addition, the fiber will be used to support a smart meter deployment and to interconnect power substations. And as a cooperative Anza isn't expected to earn a profit.
After figuring all of this in, Short said Anza was able to fund the project using cash on hand and through a loan package from a cooperative lender.
"All of our costs are amortized over the life of the loan, which is the same as the life of the equipment – around 20 years," Short said. "We did a feasibility study and [found that we] would see a positive [rate of return] in three to five years."
Anza is charging just $49 for the 50 Mbps broadband service. For an additional $20, customers can get unlimited domestic voice service, which is hosted through a third-party supplier.
The cooperative is looking at video options and may opt to offer video service based on an over-the-top approach, Short said.
Digital Literacy
Several studies have shown that computer training is critical to boosting broadband adoption rates. And that's a message that seems to have resonated with Anza.
Another notable aspect of the Anza Electric Cooperative broadband deployment is that the cooperative has been offering free digital literacy training that has been highly popular with customers.
The room in which classes are held can hold about 20 people – and Anza has had to create a waiting list for every class it has offered, noted Anza Telecommunications Manager Debbie Winger. Short added that several people brought computers to class that had never been out of the box.
Anza enlisted an outside firm to handle the training but funding the training wasn't a problem, Short said. "Cooperatives have very unique business models," he said. "One of the major principles is local economic development and concern for the community. We've got money in the budget for community education every year, and this was part of that."
Anza also is talking with a local community college about offering telecom training.
"We want to hire locally," commented Short.
The Electric Cooperative Broadband Trend
Telecompetitor has been closely following rural electric company broadband deployments. Other rural electric companies that have deployed or announced plans to deploy high-speed broadband include Callaway Electric Service Company, Northeast Oklahoma Electric Cooperative, Consolidated Electric Cooperative, Midwest Energy Cooperative, Habersham EMC and Co-Mo Comm, to name a few.
Our thanks to Anza supplier Adtran for calling our attention to the Anza deployment.