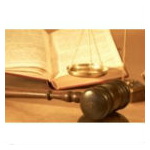 Anti-municipal broadband bills are currently making their way through legislatures in at least two states, while efforts in a third state to reverse anti-municipal broadband legislation have stalled.
In Virginia, the House of Delegates February 7 voted to pass HB 2108. And although the bill has gone through several iterations that have softened it somewhat, it would still require information from publicly owned networks "to be made open so anyone, including national providers, could use it to their advantage" notes Institute for Local Self-Reliance media outlet Community Networks. The bill is now before the state senate.
In Missouri, Senate bill 186 is under consideration. That bill expands already existing laws discouraging municipally owned networks.
Meanwhile, some Colorado senators earlier this year appeared interested in moving in the opposite direction. That state also has laws on the book restricting municipal networks but Senate bill 42 aimed to repeal some of those restrictions. After a discussion of the legislation this week, however, the Colorado senate business, labor and technology committee voted to postpone the bill indefinitely, Community Networks reports.
Anti-Municipal Broadband Legislation
Municipal broadband networks are controversial. Supporters argue that local communities sometimes have to take matters into their own hands in order to obtain good broadband service after incumbent service providers decline to do so. Some opponents argue that municipalities may not have the skill set to build and operate broadband networks. For evidence, they point to several examples of municipal networks that encountered financial difficulties. Incumbent carriers also cite, from their perspective, unfair competitive advantages of "taxpayer funded" networks
The FCC in 2015 pre-empted some state-level anti-municipal broadband legislation, arguing that the legislation was anti-competitive. But last year an appeals court ruled that the FCC overstepped its authority when it made that move. The appeals court upheld states' authority to make laws governing municipalities, including anti-municipal broadband legislation.
According to ILSR, 19 states currently have laws on the books limiting the ability of municipalities to own and operate broadband networks.