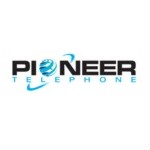 The news this week that unified communications (UC) platform provider ANPI had signed its 100th and largest customer illustrates growing tier 3 telco UC momentum and availability.
ANPI offers a cloud-based UC solution that service providers can resell to their customers. The company's newest customer is Maine based Pioneer Telephone, a competitive carrier that offers voice and data services across a large part of the U.S.
Pioneer Telephone initially resold incumbent carriers' services  – a strategy it continues to use in some areas, said Pioneer CEO Peter Bouchard in an interview. More recently the company has begun to deploy its own facilities where its volume of business merits. It also uses unbundled network elements where it makes sense to do so, Bouchard said.
Traditionally Pioneer focused on small and medium-size businesses but it also has residential customers. Part of the company's strategy is to deploy fiber to new housing developments.
ANPI/Pioneer Deal
One of the reasons Pioneer began to explore unified communications is that margins in its traditional resale business "were becoming thinner and thinner," Bouchard explained.
ANPI will replace a different UC vendor whose solution, according to Bouchard, was "convoluted," "bulky" and whose uptime was insufficient. In comparison, Bouchard said he likes ANPI's user interfaces for provisioning and reporting. ANPI "makes it very simple to provision and do billing and reporting," he said.
Pioneer considered building its own UC service but determined that it would be more economical to use the ANPI platform. Customers will connect to ANPI via an Internet connection, Bouchard said.
Bouchard expects the ANPI-based service to launch October 1 Customers on the previous platform will be moved to ANPI.
"We've had great success working with municipalities and counties," said Bouchard, who believes the company's existing base includes excellent prospects for the UC service.
Pioneer joins a burgeoning group of tier 3 network operators that are seeking to diversify their revenue streams by adding unified communications. Many of those operators are seeking cloud-based offerings as a means of keeping pace with some tier 1 and 2 carriers that have been expanding the availability of VoIP and UC offerings.