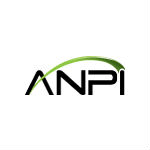 ANPI announced this week that a unified communications offering it has developed specifically for small incumbent telcos will be available September 16. ANPI, which is partially owned by multiple small telcos, has been talking about offering unified communications since earlier this year.
In an interview, ANPI CEO Dave Lewis provided additional details about the offering. He also hinted at future plans for ANPI to extend its cloud based offerings beyond UC.
Although some small telcos have purchased softswitches which, theoretically, should enable them to develop their own UC offerings, Lewis said the process sometimes proves more challenging than telcos expect – particularly when it comes to delivering services outside their own territory.
ANPI offers what Lewis called a "holistic" and "turnkey" solution that enables small telcos to offer UC services anywhere that a broadband connection is available. The service is delivered by ANPI through geographically diverse data centers and customers will pay for it on a monthly per-user basis.
The offering gives small telcos the ability to "present a value proposition to the retail market offering 50% to 60% savings and still make 50% margins with no capex investment or risk," said Lewis. The cost savings are based on a comparison with traditional Centrex service, he said
.
Based on the details that Lewis provided, ANPI does seem to have thought of just about everything when it comes to what small telcos need to offer UC.
For example, the offering includes an e-commerce engine that enables end users to order service through a website branded with the telcos' own name. Through the web interface, end users pick out the IP phones they want to use and/ or download a UC client app for their smartphone or tablet.
"When they hit 'submit', an email is generated thanking them for their order," explained Lewis. Two minutes later, he said, customers receive another email saying their account is now active.
"Within that two minutes, a number of things are going on," said Lewis. The e-commerce engine acquires phone numbers and associates them with the account – unless the customer wants to port existing numbers, in which case timing is dependent on the service provider to which the number belongs. Also during the two-minute period, the customer is set up for proper 9-1-1 functionality and a link is made to ANPI's fulfillment vendor, which sends out any devices the customer has ordered along with a video about how to use the offering. Once an account is activated, end users can use an ANPI-provided portal to handle moves, adds and changes.
ANPI also makes it easier for telcos to sell UC bundled with connectivity by giving them an interface to the same real-time quote system used by telecom agents who resell carriers' broadband services. ANPI customers also can get lead generation capabilities, providing telco clients with information from Dun & Bradstreet that identifies likely prospects for the UC service in an area and provides a credit rating and other information about each prospect.
According to Lewis, the market for unified communications for organizations with fewer than 100 employees is $15 billion [annually]. "When you expand it to include other cloud services such as hosted Outlook, email storage and virtualization, you expand the market to about $40 billion."
ANPI clearly seems to be eyeing the broader $40 billion market. Lewis noted, for example, that the platform ANPI has established could be used to deliver other IP-based offerings.
He also noted that ANPI has hired more than 27 developers. "Our vision is to work with [small telcos] and ask them 'What's important to you in your market?'" he said. "We want to pull from collective intellectual capital, and then apply our scale, platforms and investments in innovation capability to breathe life into the ILECs' product aspirations. Even in an era of reduced access and USF support, we think that's where we could win."