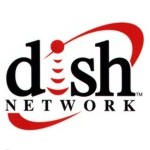 There are several news reports, including one from Bloomberg BusinessWeek, that discuss a potential new satellite broadband option that may be offered from Dish Network, perhaps as a bundled offer with their TV service. Apparently Dish intends to use satellite broadband capacity from the recently launched Echostar XVII satellite.
That potentially makes three (but really only two) satellite broadband options – this new Dish offer, HughesNet (a subsidiary of EchoStar), and ViaSat's Exede (formerly WildBlue). The news reports don't clarify this, but I am assuming the new Dish offer is simply a resale of the Echostar/HughesNet product, perhaps under the Dish brand. That would mean there are really only two 'facilities based' satellite broadband options (Echostar and ViaSat), but numerous resellers, giving the appearance of many multiple satellite broadband options.
In a bit of irony, Dish already resells the ViaSat option, but in limited geographic footprints. By adding the Echostar option, they get more footprint and more capacity.