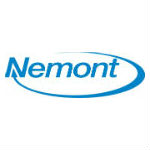 Montana-based rural telco Nemont has joined the gigabit club, announcing this week that it is launching service in Scobey, Montana. In a press release, the company said the ultra-high-speed service is available to businesses and residences that already have fiber to the premises, suggesting that this is an upgrade as opposed to a brand new fiber deployment. That's a relatively easy upgrade to make – and because many small rural telcos already have deployed FTTP, we've been seeing a considerable number of rural gigabit deployments.
A First For Montana, Nemont Says
"On January 18, 2013, former FCC Chairman Julius Genachowski issued the Gigabit City Challenge to bring at least one ultra-fast gigabit Internet community to every state in the U.S. by 2015," said Nemont CEO Mike Kilgore in this week's press release. "Thanks to the tireless efforts of our talented employees, Nemont is proud to report that Montana now has a gigabit community."
Kilgore also noted that Nemont has used Calix equipment as it transitions its network from copper to fiber and that the gigabit service also will rely on Calix.
Nemont has been deploying fiber in its 14,000 square mile service territory since 2007, the company notes in its announcement.