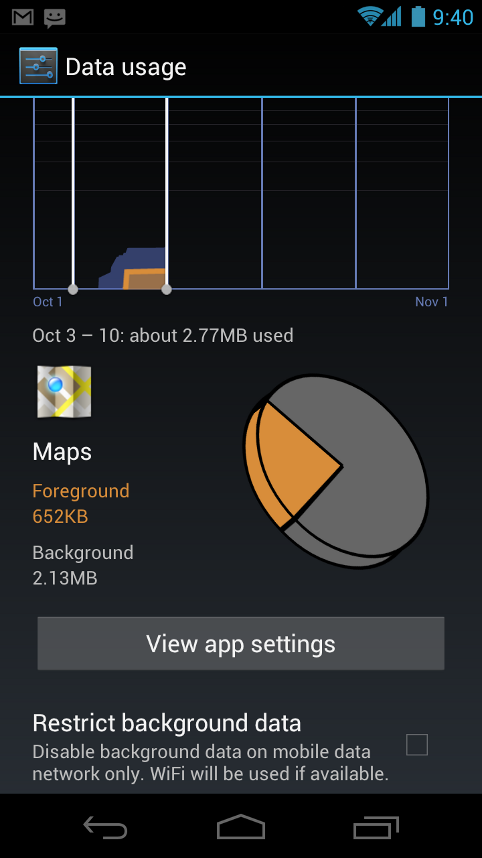 The new Android 4.0, aside from a striking new visual feel, will be the first version that encompasses both tablets and smart phones.
To meet the needs of users with tiered or metered data plans, Android 4.0 adds new controls for managing network data usage.
In the Settings app, colorful charts show the total data usage on each network type (mobile or Wi-Fi), as well as amount of data used by each running application.
Google says Android 4.0 makes common actions more visible and lets users navigate with simple, intuitive gestures.
Refined animations and feedback throughout the system make interactions engaging and interesting, Google says.
An entirely new typeface optimized for high-resolution screens improves readability and brings a polished, modern feel to the user interface.
Virtual buttons in the System Bar let users navigate instantly to Back, Home, and Recent Apps.
The System Bar and virtual buttons are present across all apps, but can be dimmed by applications for full-screen viewing.
Users can access each application's contextual options in the Action Bar, displayed at the top (and sometimes also at the bottom) of the screen.
Multitasking is a key strength of Android and it's made even easier and more visual on Android 4.0. The Recent Apps button lets users jump instantly from one task to another using the list in the System Bar. Android 4.0 Platform Highlights