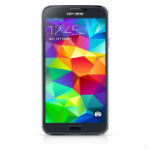 Android-based phones have seen a jump in data traffic across all operators, according to new research about Android data usage trends from AppOptix. The company monitors 4,000 Android devices, which had significant jumps in cellular and WiFi data, due — at least in part — to increases in video usage, according to the research firm.
According to AppOptix, traffic on Android cellular phones grew by 60 percent between the first quarter of this year and the same period a year ago, with consumers on unlimited plans increasing Android cellular and WiFi usage by almost three times as much as consumers on plans that have monthly data caps.
Android Data Usage Trends
Among the other findings from AppOptix:
All operators witnessed increases in overall device traffic (cellular and Wi-Fi) over the past year, with the lowest total average traffic coming from AT&T at 15.1GB/month and T-Mobile showing the highest aggregate use of 18.8GB/month.
Samsung devices, including the Galaxy Note 8, S8+, S8, Note 5, S7 Edge, and S7 were the top data consuming devices (both Cellular and Wi-Fi). Older Samsung flagships, including the Galaxy S6 and S5 followed behind.
About a year ago, we reported that Android's global OS Internet usage market share rose to 37.93 percent, surpassing Windows' 37.91 percent for the first time, according to StatCounter, which looked at all the different ways people access the internet, including over mobile and fixed connections. Only five years earlier, Android's global internet share was a paltry 2.4 percent, researchers said.