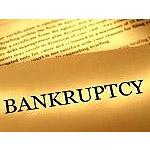 Frontier and Windstream bankruptcies could be coming in the "not-too-distant" future, said MoffettNathanson financial analysts in a research note today.
"The market anticipates that both these companies will go bankrupt in the not-too-distant future, judging by their sagging bond prices and nosebleed credit default swap prices," said the researchers.
Frontier and Windstream Bankruptcies?
The revelation came in the midst of a research note focused primarily on CenturyLink – a company that has some similarities with Windstream and Frontier but which, according to the researchers, has better prospects as a result of its recent acquisition of Level 3. The researchers see Frontier's situation as the most serious of the three.
They note that Windstream's sale-leaseback of its network with Uniti (originally known as Communications Sales & Leasing) has made the company more of a competitive local exchange carrier, rather than a traditional telco — and it is the traditional telco market that the researchers see as being under threat.
Frontier's issue, according to the researchers, is that in the residential and small to medium business market, it is competing using mostly obsolete copper assets against technologically superior cable HFC and wireless. And CenturyLink faces the same issue in those markets, although that company is not so reliant on those markets.
In the residential and SMB market, however, "the competitive endgame is preordained," the analysts wrote. "The telcos are destined to lose this one."
Because Frontier and Windstream are not the primary focus of today's research note, the analysts, unfortunately, did not explore what steps, if any, Frontier or Windstream might take to improve their prospects. The analysts' argument seems particularly downbeat, considering that Frontier has been more vocal about upgrading its copper assets than some other carriers have been. And where telcos have upgraded to fiber-to-the-home, other Moffett Nathanson analysts have argued that it is the telcos' cable competitors that are threatened.
Would it help Frontier to move to a sale-leaseback approach that the analysts see helping Windstream?
Has the financial market factored in the impact of ongoing advances aimed at boosting the speeds that copper can support, such as Gfast and others?
The answers to questions such as these will become increasingly important as the financial market apparently will continue to question the long-term viability of companies such as Frontier and Windstream.
Image courtesy of flickr user new3dom3000.