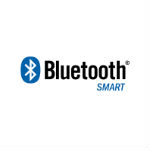 Its low cost, range and low power consumption, along with its ascendancy among sports-and-fitness device providers such as Fitbit Force, Basis, Nike and Adidas leads Bluetooth SIG (Special Interest Group) and several analysts to predict that Bluetooth Smart will become a standard wireless  technology in the home automation market.
ABI Research forecasts Bluetooth Smart will be the fastest growing wireless standard in the smart home market, with shipments of over 133 million units by 2018, according to a press release.
Bluetooth Smart Applications
Bluetooth Smart "already has a significant foothold in the smart home, making it possible for locks, lights, thermostats and many more home products to connect to the Bluetooth ecosystem," Bluetooth SIG notes. Native support at the operating system level for Bluetooth Smart embedded in Apple, Android and Microsoft products expands the short-range wireless tech standard's potential in the smart home immensely, it adds.
Among its capabilities in smart home applications, Bluetooth Smart, the SIG points out, can lock and unlock doors with locks from August, Goji, Lockitron and UniKey Kwikset Kevo using a smartphone as the key. It can also be used to adjust dimming and color hues on light bulbs (Bluetooth Bulb and zSmart), as well as temperature (Emerson Blue Wireless Easy Install from White-Rodgers) and communicate with outlet plugs that estimate electricity cost (Stick-N-Find's MeterPlug).
Bluetooth Smart will have to contend with other wireless technologies that are also in play for home automation including Z-wave, Zigbee, and even Wi-Fi.
"The Smart Home has been the next big thing for years, but to take it from niche to mainstream you need a standardized wireless technology to connect locks, lights and thermostats to the phones, tablets and PCs that consumers already have – that technology is Bluetooth Smart," asserted Bluetooth SIG CMO Suke Jawanda.
"Not only does Bluetooth allow for integrated solutions from service providers like cable and mobile companies, but it also gives consumers the options to bring their device of choice into the Smart Home. We are still in the early stages of a truly connected living room, but Bluetooth Smart puts us all, OEMs, service providers and consumers, on the right path to Smart Home reality."
Bluetooth Smart Hubs Lays Foundation for Bluetooth Smart
All this factors into ABI's forecast that Bluetooth Smart device shipments will exceed 1 billion units per annum in the next five years.
"Hub devices drove the first phase of growth for Bluetooth, and Bluetooth Smart enabled sensors will push the second wave of growth," elaborated ABI Research practice director Dan Shey. "Bluetooth enabled consumer electronics, including smartphones, tablets and laptops are a major factor in Bluetooth's growth in home automation. These devices also serve to manage and interact with home automation systems."
The first Bluetooth Smart Hubs are already in circulation, enabling monitoring and control applications to be in continuous communication with home appliances and equipment equipped with electronic sensors.
The next step in home automation, according to Bluetooth SIG, "is moving Bluetooth Smart compatibility into other familiar gateways such as routers and set-top boxes. These gateways will provide constant connection, monitoring, and control of home-based Bluetooth smart sensors in door locks, lights or other household appliances."