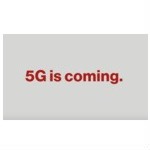 A research note from New Street Research throws a little cold water on a potential 5G fixed wireless competitive threat to cable broadband. Verizon is expected to launch the fixed wireless service later this year in 3 to 5 markets, including Sacramento, Calif., a Comcast market.
Verizon has stated they see the broadband opportunity for their 5G fixed wireless product at 30 million homes, primarily in markets outside of their existing FTTP Fios markets. After some analysis, New Street predicts that Verizon could achieve 24% penetration in many of these markets, but that only represents 7% of broadband homes nationwide, or around 8 million subscribers.
To get there, Verizon will have to spend $35 billion in CAPEX during the deployment phase, and it would take them 15 years to achieve these numbers. With this analysis, New Street predicts Verizon will still generate a negative net present value of $16 billion, with a 10 year internal rate of return of -34%.
This analysis does not account for whatever returns this network build would have on their 4G and 5G mobile networks, which will benefit from the same network infrastructure used to provide fixed wireless capabilities. In fact New Street suggests Verizon 5G fixed wireless plans are in play only to justify investments they have to make anyway for mobile 4G and 5G. It also is based strictly on broadband service and doesn't include video.
Impact on Cable
Cable broadband would take a hit from Verizon's fixed wireless moves, but it will be relatively manageable, thinks New Street. That is, if Verizon moves forward as they have discussed at all. New Street is skeptical.
"We still have doubts that Verizon will roll out the product as aggressively as they have suggested or that they will gain as much share in the markets they do address as we have assumed here," notes Jonathan Chaplin of New Street in the research report.
Cable's broadband growth estimate over the next five years could be lowered to 3.7% from 4.1%, if Verizon achieves the penetration rates outlined by New Street.
"It bears noting that Cable would maintain a dominant advantage in two thirds of the country," reports Chaplin. "FWB only increases the portion of the Cable footprint with a competing 1Gbps capable offering by about 8% (from 27% to 35%)."
New Street estimates Verizon's home's passed cost will be $1,350, including an estimated $400 cost for CPE and installation. But based on their 24% penetration rate, a homes connected cost could reach $4,200. These numbers are based on 84 homes per fixed wireless node. If Verizon charges $60 per month for fixed wireless broadband service, they could eventually generate $6 billion in revenue and $4 billion in EBITDA, according to New Street.