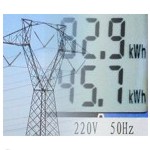 Verizon is one communications service provider that is taking the smart grid opportunity seriously. To help ensure that the opportunity gets appropriate focus, the company has established an energy and utility unit.
Vice president and global managing director of that unit is Rilck Noel, who talked to Telecompetitor recently about how the company plans to support the smart grid, the partnerships it has created to support its strategy and the smart grid initiatives the company already is pursuing with 20-30 utility companies. Verizon is involved in pilots, as well as actual deployments, Noel said.
Although there has been a lot of debate about whether utility companies will build their own smart grid communications infrastructure, Noel doesn't see it as an either-or decision. He believes the preferred approach will be a hybrid.
"Eight months ago, when we met with utility executives, they were all saying, 'We're in favor of using our own network,'" he said. But when those companies started building fiber optic and radio frequency networks, what they found was that "the coverage for equipment in the field is not there using their network only."
Accordingly, he said, "they have moved away from telling us eight months ago they don't want to use the public network." In the last two to three months, Noel said, utilities have been talking about a hybrid approach that would use a combination of public communications networks and their own infrastructure.
Three network segments
Noel sees a role for Verizon to support various segments of the two-way communications network infrastructure that will underlie utility company smart grid offerings. As we outlined in part 2 of this three-part series, there are essentially three separate segments of that network—including the network interconnecting utility company equipment, the network between the utility company and its customers and the network within the customer's home. Verizon is pursuing opportunities in all three of those network segments, Noel said.
"They all tend to make use of our existing wireline and wireless network," said Noel.
Of the three network segments, Verizon has seen the greatest interest from utilities in using Verizon's network to support connectivity between the utility and the customer to support advanced metering infrastructure (AMI). That infrastructure relies on a two-way communications link–typically wireless–and can send, receive and store a range of information, including historical energy consumption and price data.
Some people have expressed concerns about how reliable public wireless networks would be during an emergency, when consumers would be making calls to check on friends and relatives. But Verizon is taking steps to address those concerns by, for example, establishing virtual private networks for the utilities. 
Noel noted, however, that it could be challenging for a carrier like Verizon to eliminate every potential fear that a utility company may have about entrusting communication to an outside organization—including the fear about how regulators would react should a project not meet expectations. Getting a better handle on utility company concerns is the goal of a study that Verizon has undertaken with the Utilities Telecom Council, which Noel said should be completed soon. By using the study findings as a guide, Verizon hopes to be able to explain how it can address each of the utility company's needs.
The bulk of Verizon's 20-30 engagements with utility companies are related to AMI, Noel said. But the carrier also is involved in networks interconnecting the utilities' equipment. "To a lesser extent, we have a lot of pilots related to the substation and to monitor and control field-located equipment," said Noel.
Home energy management
Currently Verizon is not involved in any projects with utility companies involving communications within the home, but Noel said Verizon has been speaking to a few utilities about home energy management. Perhaps communications networks within the home have a lower priority than other smart grid initiatives because their role is not viewed as being critical.
One of the key goals for home networks, sometimes known as home area networks, would be to control devices in the home automatically to minimize power usage and costs by, for example, turning off the air conditioning during peak times when utilities are considering charging higher prices. But as Noel noted, that goal can be achieved without a home area network by establishing a communications link between the utility company and the customer to enable the utility to, for example, turn off the air conditioning during peak periods. "You can do it outside of the meter, but if the meter is already there, you have a way into the home," Noel explained.
Noel uses the term "home energy management" to describe an alternative approach to achieving some of the same goals—and more. A home energy management system, he explained, uses a home controller to receive real-time energy cost and usage data from a meter and an in-home network to control various appliances in the home based on that information.
Although some people use the term "home area network" to describe that platform, Noel prefers the term "home energy management." As he explained, "The home area network is the network that connects all the different appliances or equipment within the house"—a network that could have wired and wireless components but will primarily rely on wireless communications, Noel said. Home energy management, he said, "is specifically the use of the network and other devices to make sure you can reduce the consumption of electricity and shift demand."
The upshot is that Verizon envisions a bigger role for the home area network beyond energy management. For example, Noel said, a networked refrigerator might be able to automatically place an order for milk when the home runs low. Verizon, he said, would "bring the signal together and process it from outside the home" to, for example, notify a repairman when an appliance needs service.
Capabilities such as these fall into the general category of the "smart home," a market in which Verizon sees itself playing a substantial role—and in which utilities may not to want to play. Noel said he has seen little interest from utility companies in being responsible for installing a network within customers' homes.
The future
To further its smart grid goals, Verizon already has established partnerships with several different manufacturers—including Cisco, IBM, Ambient, Current Group  and Itron
"We have found that our needs can't be met by one or two companies only," Noel said. "The technology to implement smart grid can't be developed by one or two companies."
Noel hinted that, moving forward, Verizon's involvement in the smart grid might not all be of a technical nature. Utilities pursuing smart grid initiatives have three challenges, he said—including business challenges and organizational restructuring associated with those challenges, as well as technology.
"We are now in a position to provide solutions that cover all three challenges," he said.
Part 1 of this industry spotlight series looked at the goals and objectives of smart grid and part 2 examined the challenges and opportunities smart grid poses to broadband service providers.