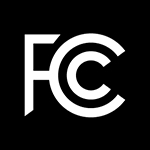 The FCC today adopted rules aimed at streamlining broadband network operators' ability to connect equipment to utility poles. The FCC one-touch make-ready rules have been the subject of considerable controversy, and in their comments about the decision, FCC commissioners Michael O'Rielly and Jessica Rosenworcel expressed opposing views on some of the controversial aspects of the decision.
Key aspects of the one-touch make-ready rules adopted today:
"New attachers" will be allowed to move existing attachments and perform all other work required to make the pole ready for "simple" installations. According to an FCC press release, this approach will allow "the party with the strongest incentive – the new attacher – to prepare the pole quickly, rather than spreading the work across multiple parties."
Declares that the FCC will preempt, on a case-by-case basis, state and local laws that inhibit the rebuilding or restoration of broadband infrastructure after a disaster.
Prohibits blanket state and local moratoria on telecommunications services and facilities deployment.
Eliminates disparities between the rates that incumbent network operators must pay in comparison with similar cable and telecom attachers.
FCC One-Touch Make-Ready Controversy
"No moratoria, no moratoria, no moratoria," said FCC Commissioner Michael O'Rielly at today's monthly FCC meeting, where the one-touch make-ready rules were adopted.
O'Rielly accused some municipalities of essentially committing "extortion" in the fees demanded of network operators for pole attachments. O'Rielly also suggested the new laws might impact digital inclusion programs that he said can "create political slush funds" that raise costs for consumers.
FCC Commissioner Jessica Rosenworcel cautioned against the FCC assuming it knows more than local communities do. She pointed to the example of Myrtle Beach, S.C., where network operators are prevented from digging up streets during hurricane season. That moratorium, she said, was "informed by . . . public safety" and is "reasonably related to police powers."
The FCC, she said, should balance the needs of network operators with local realities.
She also argued that the definition of what constitutes a "simple" pole attachment was not clear enough and will lead to litigation. Additionally, she said the new rules threaten network operators' existing contracts with union employees.
Despite these concerns, Rosenworcel approved of the item in part, while also dissenting in part. The other three commissioners voted in favor of the item.
FCC Chairman Ajit Pai said the majority of commenters about the proposed FCC one-touch make-ready laws were in favor of the actions that the FCC has taken.