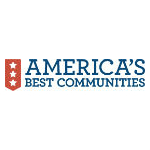 Frontier and its partners in the America's Best Communities initiative have announced the 15 communities in 11 states that will compete for nearly $7 million in remaining awards in the competition, which targets rural communities in Frontier's local service area. Other sponsors of the competition, which aims to help revitalize rural America, include Dish Network, Co-Bank and Weather Channel.
The America's Best Communities competition is progressing in rounds, and the 15 communities announced today were selected from 50 that had been chosen in a previous round. All 50 of those communities received $50,000 in seed money to develop a community revitalization plan. The 15 communities announced today will present their plans at the America's Best Communities Summit April 26-27 in Durham, N.C., and from those, eight communities will be awarded an additional $100,000 toward implementing their plans.
In April 2017, the three communities that make the greatest impact with their plan will share an additional six million dollars in prizes, sponsors said.
America's Best Communities Competition Semi-Finalists
The 15 semi-finalist communities announced today are:
Lake Havasu City, Arizona
Charleston, West Virginia
Statesboro, Georgia
Valley County/ Meadows Valley, Idaho
Chisago Lakes Area, Minnesota
Huntington, West Virginia
Portsmouth, Ohio
DeKalb, Illinois
Fort Dodge, Iowa
Darrington/Arlington, Washington
Valparaiso, Indiana
Tualatin, Oregon
Wenatchee/ East Wenatchee, Washington
Madison, Indiana
Angola/ Fremont, Indiana
Profiles of two of the communities on the America's Best Communities website offer a flavor of the sorts of communities that were chosen and the sorts of initiatives that participating communities are planning.
Wenatchee, Washington, for example, experienced a wildfire that destroyed a large part of the town several years ago. The community now plans to partner with East Wenatchee, located across the Columbia River, on a revitalization effort.
Back in World War II Madison, Indiana was featured in a U.S. government-produced film about preserving the American way of life. Today the community has what it considers world-class manufacturing jobs, a vibrant arts community and excellent educational opportunities. The community's goal is to preserve its historic past while paving the way toward a future that will leverage its current assets.