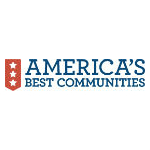 Fifty communities in 22 states will receive funding for economic development and will be paired with a mentor corporation through the America's Best Communities program, organizers announced today. Each community will get $50,000 and the opportunity to compete for additional funding in later funding rounds.
The America's Best Communities program originated with Frontier Communications, which saw it as a way of revitalizing communities to which the company provides communications services. Frontier also lined up CoBank, Dish Network, and The Weather Channel as program sponsors, who together with Frontier, will contribute a large part of the program funding. Corporate mentors also will contribute funding, along with employees' time.
Communities that applied for funding previously submitted project proposals for how they would use the money – and according to a spokesman for the program, those proposals will determine how the award money will be spent. "Some may choose to invest in downtown revitalization, others may opt for streetscape improvements, another may invest in a local business incubator, while another may invest in quality of life improvements to strengthen the community," the spokesman wrote in an email to Telecompetitor.
Plans call for two additional funding rounds that will award additional funding to smaller numbers of projects to further develop plans. Three grand prize winners, targeted for selection in 2017, will receive up to three million dollars each.
How Corporate Mentors Will be Matched
Corporations that will act as America's Best Communities mentors include service providers AT&T and Verizon;  as well as telecom equipment manufacturers Adtran, Alcatel-Lucent, Calix, Ciena, Corning, Ericsson, and Genband; and other companies.
Which community will work with which corporate mentor will be announced "very soon in the days ahead," the spokesman said. Decisions will be made "based upon where the greatest synergies can be fostered," he said. He also noted that location and accessibility also were factored in.
"Each Adopt-a-Community mentor will identify a point of contact within their organization to provide guidance to their community for the duration of the competition period," said the spokesman. "Mentors will meet regularly with the team to coach, mentor and guide."
Initially communities were expected to receive $35,000 each in the first funding round, but each of the corporate mentor companies has agreed to contribute an additional $15,000 toward the project with which it will be involved.
A full list of communities selected for participation in the initial phase of the America's Best Communities program and a list of corporate mentors can be found on the Frontier site.
Mote than 250 communities applied to participate in America's Best Communities.