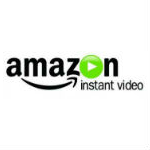 Netflix, Hulu, and YouTube generally get most of the attention regarding OTT video, but Amazon is also building a formidable OTT service with Amazon Instant Video. We are reminded of that today with the news that Amazon inked a deal with Paramount Pictures for hundreds of movies including blockbuster titles like Mission Impossible 3 and Top Gun.
"We are continuing to invest in building a vast selection for Prime Instant Video and are excited to bring Prime customers some of the most renowned and popular films in cinema history under this new agreement with Paramount," said Brad Beale, director of digital video content acquisition for Amazon in a press release. "This deal will bring Prime Instant Video customers hundreds of new movies to enjoy on their Kindle Fire or any device connected to Amazon Instant Video…"
Amazon now claims 120K titles, which includes movies and TV shows, for their Amazon Instant Video service. They also offer a $79/year subscription OTT service called Amazon Prime, which offers unlimited access to 17K titles, with additional Amazon benefits including free two-day shipping for any Amazon online order, plus access to the Kindle book lending library.
Amazon doesn't reveal Prime subscriber counts. I've seen estimates as high as 10 million and as low as 3 million. Amazon does have north of 100 million total customers to market their OTT offers to.
Amazon recently expanded their device compatibility for their OTT offer to the Sony Playstation 3 platform. The offer is also available on a multitude of connected TVs and on the Roku platform.