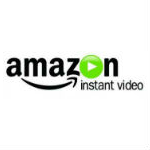 Amazon gains "thousands of new releases, classic library titles and original programs" for its Prime Instant Video offering as the result of an agreement announced today with entertainment network EPIX.
According to today's announcement, Amazon now has more than 25,000 titles available for streaming to Prime Instant Video, which is included in Amazon's Prime offering.  Prime customers pay $79 a year for unlimited streaming as well as free two-day shipping on Amazon products and the ability to borrow a free digital book each month for Amazon's Kindle tablet device.
The new agreement with EPIX adds popular new releases such as The Avengers, Iron Man 2, The Hunger Games, and Rango to the content available through Prime Instant Video.
Prime Instant Video is a lesser-known competitor to video streaming service Netflix – and because Amazon doesn't reveal subscriber counts for Prime, it's difficult to gauge the company's success in this area. But in today's announcement Amazon Vice President of Video and Music Bill Carr said, "We can tell from the data that our customers love watching movies on Prime Instant Video."
Also in today's announcement, Amazon noted that Prime Instant Video is a "subset" of the more than 125,000 movies and TV episodes available on Amazon Instant Video, which sells and rents content on an individual title basis. The Hunger Games, for example, rents for $3.99 for 24 hours or can be purchased for $14.99.
Amazon also noted that Prime members can stream content using the Kindle Fire of any of "hundreds of compatible devices" – including Roku, Xbox 360, PlayStation 3 and the iPad.