Amazon We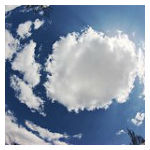 b Services (AWS) is taking its in-house customer contact center platform public – not via an IPO of shares, but by offering a branded, turnkey self-service cloud services platform that companies can set up easily, as well as pay for by the minute. Dubbed Amazon Connect, AWS' customer contact service cloud services platform is essentially the same as that used by Amazon customer service associates worldwide.
Plugging into and putting it to good use "is as easy as a few clicks in the AWS Management Console," AWS highlights. Customers use GUIs to spec out contact flows, manage agents and track performance requirements, as well as link in data from a wide range of AWS, in-house or third-party applications.
Eliminating the steps typically required to set up and deploy a contact center platform, including installation, operations and maintenance of hardware and software, AWS has done away with service contracts, long-term commitments and up-front payments. Instead, Amazon Connect customers are charged by the minute for usage plus any associated telephony services.
Amazon Connect
Amazon Connect "Virtual Contact Centers" can be set up and deployed in minutes, management touts. In addition, the platform is scalable both on the upside and downside. Customers can "onboard" or "outboard" agents in the tens of thousands if necessary just as quickly. (Word to contact center reps: Hold on to your hats!)
[embedyt] https://www.youtube.com/watch?v=yT4DfaOxngI[/embedyt]
The self-service customer contact center service also allows businesses to customize the caller experience, and make use of AWS services, such as Amazon DynamoDB, Amazon Redshift or Amazon Aurora, as well as third-party applications in doing so. AWS offers an example of an airline that could use Amazon Connect contact flow features to recognize a caller's phone number, look up their travel itinerary in a database and present options such as "rebook" or "cancel" if the caller just missed a flight.
Furthermore, businesses can use the AI-drive Amazon Lex to design contact flows based on natural language, which is the same as that used in Amazon's Alexa voice recognition technology. Callers can avoid listening to a computer generated voice listing of menu options by simply saying what they want, according to the company.
"Ten years ago, we made the decision to build our own customer contact center technology from scratch because legacy solutions did not provide the scale, cost structure, and features we needed to deliver excellent customer service for our customers around the world," said Tom Weiland, Amazon Vice President of Worldwide Customer Service in a press release.
"This choice has been a differentiator for us, as it is used today by our agents around the world in the millions of interactions they have with our customers. We're excited to offer this technology to customers as an AWS service – with all of the simplicity, flexibility, reliability, and cost-effectiveness of the cloud."
GE Appliances is one of Amazon Connect's initial customers. According to GE CTO Bian Pearson: "Amazon Connect makes voice an application on the network. We can rapidly connect it to anything, and easily leverage other AWS micro-services we have already developed.
"Amazon Connect is a radical shift in the contact center space…[W]e can both simplify and personalize the consumer experience, aligning our processes to better address the needs of our consumers. We're excited to move towards a software-defined call center model, using Amazon Connect, driven by customer-centricity."