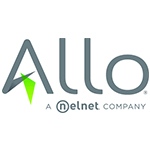 ALLO Communications is buying the fiber network and customer contracts of Glenwood Telecommunications' Hastings, Neb. operations, a subsidiary of Glenwood Telephone Membership Co., the company announced today. The purchase continues ALLO's growth, which has continued since its founding in 2003.
Once completed, the Glenwood acquisition will add to the company's fiber networks in seven communities supported by more than 500 associates. ALLO provides broadband, telephone, and video solutions to businesses, residents and governmental entities. In an emailed statement an Allo spokesperson told Telecompetitor they currently serve just over 16K residential subscribers. Hastings is about 100 miles away from ALLO's closest operations.
"ALLO looks forward to operating the fiber network to serve the customers in Hastings with exceptional service and technology," said ALLO president Brad Moline, in a prepared statement. "We will be an active member of the Hastings community and will soon expand our fiber network to serve more homes and businesses' with exceptionally fast internet and superior telephone and television services. We are encouraged by the city's recent approval to acquire utility poles that ALLO may be able to lease to build a network passing every business and home to create a world-class, gigabit city."
The companies expect regulatory approval from the Nebraska Public Service Commission in early 2018 for ALLO to begin operating the Glenwood network in Hastings, at which time Glenwood's customers will begin migrating to ALLO's services and network. Terms of the transaction were not disclosed.
"Glenwood has enjoyed serving the broadband and telecommunications needs of its Hastings customers and will continue to do so through the transition," said Glenwood general manager Stan Rouse, in a prepared statement. "This will not impact our IT services and business telephone systems as we will continue as your provider in Hastings."