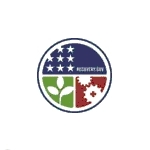 According to previous guidance from the broadband stimulus program, we should see some significant announcements this week for round two awards.
Both programs, BTOP and BIP, announced back on August 4th that approximately 120 projects worth somewhere between $1.5 and $1.8 billion would be revealed the week of August 16th. That's potentially 25% of the entire broadband stimulus funding program revealed in one week. The bulk of these awards, somewhere between $1.3 and $1.6 billion, are scheduled to be funded by NTIA.
But as of the time of this post's publishing, we've only heard about one small award (in relative terms) – $10.6 million is going to the North Central New Mexico Economic Development District to "fund the deployment of high-speed Internet infrastructure across the counties of Rio Arriba, Los Alamos, and northern Santa Fe, and to five Native American tribal communities." This award is also helping fund some SmartGrid initiatives with rural New Mexico electric cooperatives.
Stay tuned.