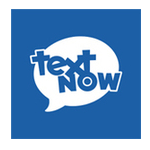 The shift to an all IP wireless network is well underway, with a new service from TextNow as a great example. TextNow started as a texting and calling app for smartphones, offering a free OTT texting and calling service. It has now morphed into a full wireless service, offering smartphones that provide voice and data service, but only over IP networks. Enflick, TextNow's parent company, claims to be the first all IP wireless network.
The TextNow mobile phone service primarily uses Wi-Fi connectivity for both voice and data. Where Wi-Fi is not available, TextNow will ride Sprint's 3G network for both voice and data access. In both scenarios, voice is accomplished through VoIP.
"Running on top of its existing IP-based SMS and voice infrastructure and using Sprint's nationwide 3G network in areas without WiFi connectivity, the new phone service makes TextNow the world's first all-IP mobile operator," says TextNow in a press release.
TextNow only offers Android handsets for now, the Nexus S for $90 and a Samsung Galaxy S II for $120. Plans start at $19/month for 500 MB of data and 750 minutes of voice (texting and incoming calls are free). Plans top out at $40/month for 2GB of data and 2000 voice minutes.
TextNow joins a growing number of companies looking to disrupt the traditional wireless carrier business, by leveraging IP. Republic Wireless and FreedomPop have similar models. This shift to IP is leading to a resurgence of sorts for the MVNO model. TextNow may have a lead though, given their existing app base of 20 million users.
TextNow also appears to be one of, if not the first, to go all IP with their efforts. Republic Wireless does Wi-Fi calling as well, but reverts back to the traditional voice network for voice calling when Wi-Fi is not available. I suspect we'll see more.