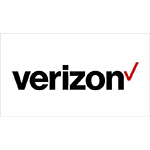 Verizon announced today that all 21 network operators participating in the company's LTE in Rural America (LRA) program now have deployed service. Verizon rural LTE carriers have turned up more than 1,000 LTE cellsites in 15 states, Verizon said, also noting that the combined coverage area is larger than the state of Colorado and is populated by 2.7 million people.
Verizon Rural LTE
The LRA program gives rural network operators the ability to deploy LTE service conforming to Verizon standards using Verizon 700 MHz spectrum, which the operators lease from Verizon. This helps streamline deployments for the rural operators, while also enabling them to get the most popular wireless devices sooner than they otherwise might. According to Verizon, more than 50 devices now have been certified for use on LRA partner networks.
In a press release Verizon highlighted some unique ways that LTE has been used in areas served by the company's rural partners:
Paducah & Louisville Railway uses LTE as a more economical alternative to traditional telephone lines to track train locations in rural areas.
A Heartland Medical mobile health clinic operated by Iowa's Montgomery County Memorial Hospital eliminates the need for rural residents to travel long distances for routine doctor visits.
Also in Iowa, reporters for KMA Broadcasting use LTE to send weather reports from remote areas, thereby providing farmers with up-to-date weather reports that can help the farmers make critical decisions about their farms in a timely manner.
According to the company, current Verizon rural LTE participants include Bluegrass Cellular; Cross Telephone; Pioneer Cellular; Cellcom; Thumb Cellular; Strata Networks; S and R Communications; Carolina West; Custer Telephone Cooperative; KPU Telecommunications; Chariton Valley Communication Corporation; Appalachian Wireless; Northwest Missouri Cellular; Chat Mobility; Matanuska Telephone Association; Wireless Partners; Triangle Communications; Nemont; Mid-Rivers Communications and Copper Valley Telecom.