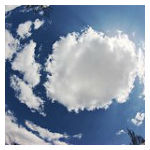 Alianza's announcement this week that three smaller cable companies will use its cloud-based VoIP offering illustrates a broader trend, said Alianza Vice President of Marketing Kevin Mitchell in an interview.
After deploying softswitches and other VoIP equipment five to 10 years ago, or buying service on a wholesale basis from other network operators that have made that investment, cablecos and others are finding that their existing solution is reaching the end of its life, Mitchell explained. Rather than invest in new equipment or change wholesale providers, companies such as Blue Ridge Communications, Shrewsbury Electric and Cable Operations and WEHCO Video are opting for a cloud-based solution, Mitchell said.
Alianza announced all three of those companies as customers this week and according to Mitchell, "all three were facing an end-of-life solution – in this case it was a wholesale solution."
Cloud VoIP
Alianza's cloud-based VoIP offering provides hosted IP PBX capability for small businesses – a feature some network operators struggle to achieve with current platforms, Mitchell said. Alianza network operator customers also may use the company's cloud service to support residential VoIP. By eliminating capex and minimizing opex, Alianza can help operators address falling residential voice margins, noted Mitchell.
When Alianza signs up a new customer, it works with the customer to integrate the customer's back office systems with its offering – a task that generally has to be undertaken on a case-by-case basis. In an effort to simplify this process, Alianza has made an alliance with GLDS, provider of back office systems that are popular with Alianza customers.
Another key Alianza customer is Vyve, which has been acquiring rural cable providers and uses the Alianza service to standardize offerings across its acquired base.