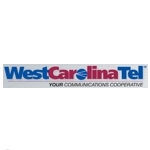 West Carolina Tel, an Abbeville, SC based independent telco is the first rural tier 3 operator to deploy Alcatel-Lucent's Triple Play Express (TPE) platform. TPE is a scaled down triple play platform that features a 'micro-architecture' of the Microsoft Mediaroom middleware platform for the IPTV component.
The micro-architecture is Alcatel-Lucent's explanation for the Microsoft Mediaroom Hyper-V solution, or Mediaroom virtualizatiom, which Microsoft claims significantly reduces the notoriously high server requirement for Mediaroom. Alcatel-Lucent has combined this with other scaled down network components for an integrated triple play solution to pursue smaller operators.
West Carolina is the first of many tier 3 operators Alcatel-Lucent hopes to attract to the TPE solution. "West Carolina is the only publicly-announced win so far, but we definitely have other TPE customers," Chandler Kim, Director of Marketing at Alcatel-Lucent tells Telecompetitor. Those other TPE customers include Cinergy Metronet, a regional triple play service provider based in Indiana. West Carolina is the first traditional rural telco to agree to deploy TPE, according to Alcatel-Lucent. "We've had considerable interest from many locally and regionally focused service providers (as well as some utilities), and we are actively engaged working with them," Kim says.
West Carolina utilizes both DSL and FTTH architectures for their triple play offer. Their triple play suite will include VOD, HDTV, Remote DVR, an Operator Mosaic Channel, an applications Dashboard, and TV Caller ID.
As we discussed in a previous 'middleware shake-up' post, Alcatel-Lucent joins a somewhat crowded field of solution providers chasing the relatively small (in terms of total market value) tier 3 IPTV market space. They're about to get some competition on the Mediaroom front as Motorola is expected to launch a hosted version of Mediaroom targeting tier 3 providers sometime next year. It should make for an interesting 2011.