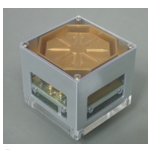 The trend which is all the rage these days is the so called 'cloud.' It has many definitions, but in its most simple terms, the cloud refers to an accessible external network which provides capabilities and capacity not present on any internal network.
In a very broad metaphorical sense, the Internet is the cloud. Anyone who can connect to the Internet can exponentially increase their capabilities and capacities to do any range of things, that absent the Internet, you could not do on your PC or mobile Internet device.
But the cloud has morphed into so much more than the Internet. This trend is now touching all aspects of personal and business life, with private cloud services sprouting up daily. The value proposition of the cloud to any business or person is that you can add IT services, apps, and network capacity 'on the fly,' without investing in all the necessary infrastructure, training, software, and human resources it would take for you to build these capabilities within your own network/business.
This trend fits perfectly into the broadband and Internet landscape because today's marketplace drives insatiable appetites for capacity, processing power, apps, and bandwidth. Service providers are increasingly looking to the cloud to efficiently offer the products and services that will meet these growing demands from customers. Trying to build all of the capability and capacity yourself, within your own network, is increasingly becoming futile. Alcatel-Lucent  is taking this concept to the ubiquitous cell phone tower with the launch of their new lightRadio base station portfolio. As 3G and 4G data demands increase, cell towers who were built originally for a voice and 2G world are straining under the growing load.
ALU's lightRadio is a new approach to the wireless tower and attempts to do several things including:
Combining the amplifier and radio on a cell tower into a 'wideband adaptive array antenna' to increase capacity and potentially dramatically decrease the scale and footprint of wireless towers
Introduce the concept of a software defined base station, which can combine 2G, 3G, and 4G processing into a single agnostic platform
Introduce virtualization and system-on-a-chip architectures to remove the need for processing power at the cell tower and move it into the cloud
Introduce load balancing into the cell network, allowing service providers to shift processing power to high peak sites on the fly
With these developments, Alcatel-Lucent, as stated in a press release, thinks "lightRadio represents a new architecture where the base station, typically located at the base of each cell site tower, is broken into its components elements and then distributed into both the antenna and throughout a cloud-like network." Their vision suggests that the cell tower of today can be radically changed, significantly reducing its power and real estate footprint, or as I call it,  'cloudified.'
Alcatel-Lucent announced the pending launch of lightRadio, with elements of the portfolio expected to go into trials in 4Q11, ahead of next week's Mobile World Congress in Europe. Expect to see a ton of additional announcements surrounding mobility technology enhancements to come.