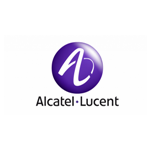 A new product suite from Alcatel-Lucent announced today uses network function virtualization (NFV) to support cloud-based mobile network functionality.  The goal is to "lower ROI hurdles, get new services up and running, lower risk and squeeze more out of mobile networking resources," said Heidi Adams, senior director of product marketing for Alcatel-Lucent, in an interview.
NFV aims to do all of this by decoupling intelligent control from individual network elements. It has become a hot topic with network operators who are looking to minimize their network costs as traffic levels rise without a commensurate increase in revenues.
Operators can't buy an "off-the-shelf" NFV solution at this time, Adams said. Instead she sees the industry gradually migrating to NFV.
NFV has three key requirements, Adams said. These include:
Operationalized software
An "orchestration" platform that ensures network performance such as scale, reliability and latency
Automated networking connection between the software and different virtual mobile network functions
"We've got an investment in each of the three key areas," said Adams.
Alcatel-Lucent is not announcing a cloud service but instead will offer its cloud platform to network operators and will offer professional services to support that platform, which Adams called "cloud in a box."
Alcatel-Lucent's NFV cloud platform will support three separate functions, which are packaged are three separate offerings. These include:
A virtualized Evolved Packet Core (eVPC) that will automate subscriber authentication and manage the services that a customer can access
A virtualized IMS (vIMS) that will support multimedia services over IP networks
A virtualized RAN portfolio to provide a virtualized 3G radio network controller and "virtualized proof of concept for LTE and LTE-Advanced radio access networks."
Ultimately some network operators envision NFV controlling general purpose network elements. But Adams said it will take some time before that goal is achieved.
For now Alcatel-Lucent's NFV platform controls elements such as the company's own mobile gateway, from which control functionality has been decoupled. For the virtualized RAN, processing that traditionally would have been done at individual antenna locations is instead done on a rack of servers at a central site.
Moving forward Alcatel-Lucent plans to work with other manufacturers to specify equipment from those manufacturers for use with the Alcatel-Lucent NFV platform and eventually to reach the full vision for interchangeable network elements.
Considering that some network operators already have used a traditional approach to their mobile network deployments, Adams said the new Alcatel-Lucent offering will need to interact with that infrastructure. "It will be a journey," she said. "It will evolve in a hybrid model."
Alcatel-Lucent's new NFV offering has been in trials with 20 network operators, Adams said.