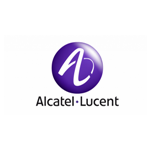 The concept of "personalized mobile services" may sound like a tired old marketing phrase but it's actually quite a hot telecom development area, as an announcement from Alcatel-Lucent today illustrates. The company is launching what it calls Smart Plan Builder, a software product aimed at enabling service providers to give customers the ability to modify their mobile data service price plans in real time.
In an interview Cassidy Shield, vice-president of marketing for Alcatel-Lucent's Platforms Division, offered some examples of the kinds of services the Smart Plan Builder could enable.
One idea would be to let parents adjust the amounts of data allocated to various family members on a family plan from month to month or even day to day. Such an approach, he said, "may lead to sharing data with people who aren't part of the plan down the road."
Another option might be a streaming package to enable customers to watch movies on their cellphones; the plan would be separate from the customer's monthly data allotment. Alternatively, manufacturers or others wanting to reach a particular demographic might offer a certain amount of free mobile data to people meeting their target profile.
RFPs are coming out
I've been hearing and reading a lot about the idea of personalized services and flexible billing since the beginning of the year – a trend that seems to be driven in part by carriers' efforts to figure out how to monetize the WiFi offload networks they're planning to rollout.  Carriers seem to realize it would be a bad idea to simply count WiFi minutes against a customer's monthly data allotment, so they're looking at alternatives that, for example, might charge for WiFi gigabytes at some fraction of what the carriers charge for cellular gigabytes.
Shield said carriers' recent interest in personalized services and flexible billing also is driven by the realization that as customers' average data consumption grows, it will be difficult to simply raise the gigabytes – and price – of existing plans.
"We're starting to see RFPs come out [for personalized mobile services]," said Shield. "And we actually have a product."
Alcatel-Lucent's product is software that connects to two systems in a carrier's network, explained Shield. These include the policy control resource function (PCRF) and an online charging system that collects details about customers' usage, prices that usage and charges it against a data plan.
"Transaction management needs to happen in real time," Shield explained – and that, he said, will be a substantial cultural shift for mobile operators. He said Alcatel-Lucent also will offer professional services to help carriers "think through how to make that transition organizationally."
Alcatel-Lucent isn't the only company pursuing the personalized service and flexible billing opportunity. Potential competitors include network element suppliers such as Ericsson and Huawei, PCRF vendors such as Tekelec, specialty companies such as Openet, and even Cisco, which jump-started its efforts in this area through the purchase of BroadHop, Shield said.
One service provider that already seems to have implemented personalized mobile services is FreedomPop, provider of a free 4G data service that enables users to share data allotments and to increase their monthly data allotment by, for example, filling out surveys sponsored by companies that want to reach those users.
Several carriers are already lined up to do proof-of-concept trials of Alcatel-Lucent's Smart Plan Builder, Shield said.