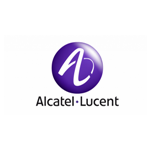 Alcatel-Lucent today announced new products and product enhancements aimed at addressing the needs of communications service providers that are deploying small cells to boost the capacity of their wireless networks in high-traffic areas.
"There is a perception that mobile backhaul is one of the barriers to small cell deployment," said Heidi Adams, senior director of product marketing for Alcatel-Lucent's networks business, in an interview.  And that perception appears to be based, at least to some extent, on reality.
"In the old world, backhaul was 10% of the cost of a cellsite deployment but with small cells that cost can be higher," said Adams.
Despite the higher costs, however, Adams cautioned service providers against skimping on backhaul. "LTE and small cells have a really big impact on backhaul," Adams noted. "If you don't invest in backhaul, there is a risk of backhaul becoming a real bottleneck."
Alcatel-Lucent's new developments fall into three main areas. The company is introducing new cell site routers for small cell backhaul, new backhaul access equipment and new professional service capabilities.
When carriers deploy small cells, they are using an average of three small cells per macrocell and there is a high level of diversity from one small cell to another, Adams said. While some small cells will be installed on the sides of buildings, others may be located inside or on utility poles – and connectivity to these small cells may include a mixture of copper, fiber and microwave.
Alcatel-Lucent's new cellsite routers include new variants of the company's 7705 service access router (SAR) that aim to address this diversity. According to the company, the devices support 3G, 4G/LTE and WiFi over any type of backhaul and network topology. In addition the products provide an end-to-end service layer designed to support more efficient operations, administration and maintenance (OAM).
Alcatel-Lucent's new access devices include an expanded range of microwave transport products as well as a new GPON optical network terminal (ONT).
The new microwave offerings include products designed for 60 GHz point-to-point line-of-sight (LOS) applications, as well as sub-6 GHz offerings for point-to-point and point-to-multipoint non-LOS applications.
The new GPON ONT has a small form factor that is designed to plug into a radio or cellsite router, Adams said. "Traditionally to get access to a GPON network you had to put a big box at a cellsite," said Adams. But, she said, "The last thing anyone wants to do is to put a lot of boxes on utility poles."
On the professional services side, Alcatel-Lucent will offer modeling and other tools to help service providers design their small cell backhaul network, model growth patterns and determine cost of ownership, Adams said.
Service providers already have conducted trials using some of the new Alcatel-Lucent products and Adams expects to see commercial deployments of the new offerings in early 2013.