MTA Fiber Holdings has finished and fired up the Alaska Canada Overland Network (AlCan ONE), which the company says is the only all-terrestrial fiber network connecting Alaska and the United States.
The project, which began in 2019, can support speeds of more than 100 Tbps. Throughput can be increased and adjusted as necessary.
"After decades of talk about a terrestrial fiber optic path out of Alaska, our whole organization is proud to have accomplished this historic feat safely and efficiently," MTA CEO Michael Burke said in a press release. "Especially during this pandemic, connection via technology is absolutely vital, and whatever short-term capacity forecast that we had, when we began this project a year ago, has been blown out of the water due to the COVID-19 crisis. We don't know what the new normal is going to look like, but the AlCan ONE network lays the groundwork to meet the needs for today while helping us plant the seeds to meet future demand and help Alaska grow."
The network, which is almost 300 miles long, starts at North Pole, Alaska and reaches the Canadian border. At that point it connects to other carriers. MTA Fiber Holdings announced last July that Ciena would provide hardware and software to the project. Specifically, AlCan ONE deployed Ciena's MEF 3.0-compliant 5170 Service Aggregation Switches and its 6500 packet-optical platform, which is powered by WaveLogic Ai programmable coherent optics and able to tune capacity from 100G to 400G in 50G increments.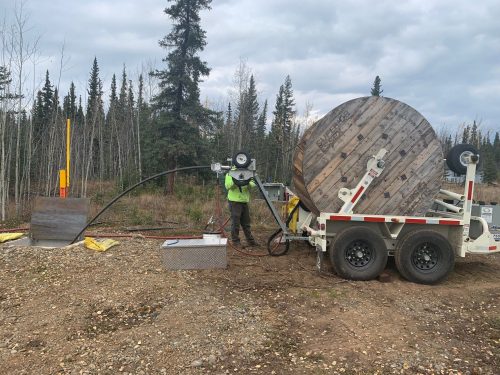 The project was announced a year ago. At that time, MTA Fiber Holdings said that two undersea cables were nearing the end of life. The company said that the new network will lower transport expenses by reducing reliance on other carriers. MTA Fiber Holdings is a wholly-owned subsidiary of MTA, a large Alaska based telecom and broadband cooperative.